ANDREW LLOYD WEBBER'S – THE PHANTOM OF THE OPERA
Fred Meyer Broadway In Boise 2016/2017 - Click on the event title above for ticket information.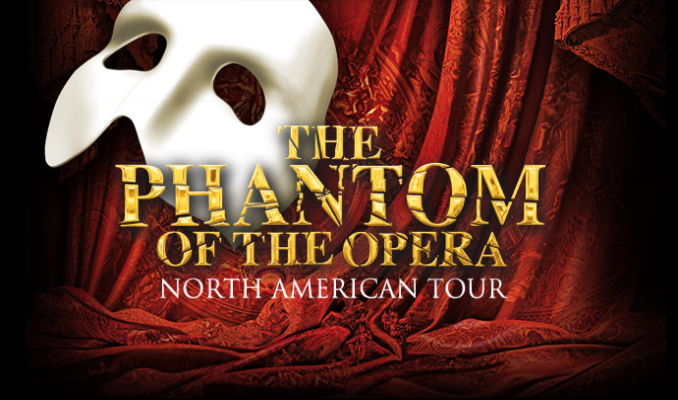 share
Event Information
Presented by the 2016-2017 Fred Meyer Broadway In Boise Season.
Discounted Group Tickets (10% off) are available for parties of 10 or more. No discount available for 'Premium' Floor Rows AA - D seating.
Recommended for audiences aged 6 years and over.
Each performance will have the following effects: Pyrotechnics, haze, gun shot.
ASL Interpreters will be providing interpretation on Thursday, June 22nd at 7:30 PM and will be positioned at house right.


Critics are raving that Cameron Mackintosh's spectacular new production of Andrew Lloyd Webber's THE PHANTOM OF THE OPERA is "bigger and better than ever before", featuring brilliant new scenic design by Paul Brown - Tony Award winning original costume design by Maria Bjornson, lighting design by Tony Award winner Paule Constable, new choreography by Scott Ambler, and new staging by director Laurence Connor. The production, boasts many exciting special effects including the show's legendary chandelier. The beloved story and thrilling score, with songs like "Music of the Night," "All I Ask Of You," and "Masquerade", will be performed by a cast and orchestra of 52.
Broadway In Boise Season Ticket Information
Read More
June 14 - 25, 2017
Week 1: Thu Mat: Currently Unavailable / Wed, Thu Eve: $50-$125 / Fri & Sun Mat: $65-$125 / Sat Mat, Sat Eve, & Sun Eve: $55-$125 / Week 2: Tue: $50-$125 / Wed, Thu, Fri, Sat Mat, Sat Eve, & Sun Mat: $65-$125 / Sun Eve: $55-$125