BALLET IDAHO - FEBRUARY PROGRAM
Click on the event title above for ticket information.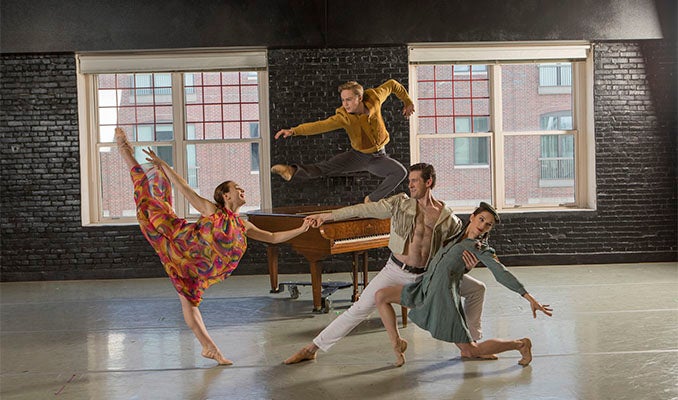 share
Event Information
Presented by Ballet Idaho.
The Elton John Ballet
Music by Elton John
Choreography by Daniel Ojeda
Commissioned especially for Ballet Idaho, a break-through piece by Daniel Ojeda, it's sure to set the stage alight!
Agon
Music by Igo Stravinsky
Choreography by George Balanchine © The George Balanchine Trust
One of Balanchine's finest and most celebrated works. A landmark in modern ballet and music. Agon is the Greek word for contest and the ballet is courtly, intense, and technically demanding.
Raymonda's Wedding
Music by Alexander Glazunov
Choreography by Peter Anastos
A brilliant tour de force for our dancers with technically challenging solos and a fabulous Hungarian folk-dance style finale.
Read More
Feb 9 - 10, 2018
$38.00 - $58.00 (ticketing fees not included)