BALLET IDAHO - FLEETWOOD MAC COLLECTION FEBRUARY PROGRAM
Click on the event title above for ticket information.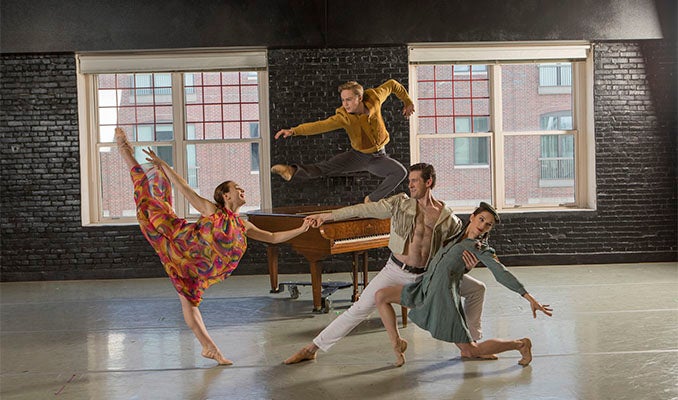 share
Event Information
Presented by Ballet Idaho.
The currently untitled Fleetwood Mac ballet joins two other ballets on the program. Agon, a collaboration between the composer Igor Stravinsky and the choreographer George Balanchine was new 60 years ago on Dec. 1 of this year. The New York Times has said of the ballet, "The combination of formality and intimacy has a charge both erotic and strenuous."
Also on the Fleetwood Mac Collection program is Raymonda's Wedding, with choreography by Ballet Idaho artistic director Peter Anastos, after Petipa and Nureyev.
Section A = Floor Rows AA - M; Mezzanine Rows A - D
Section B = Floor Rows N - V; Mezzanine Rows E - G
Section C = Floor Rows W - Z; Mezzanine Rows H - N
For season ticket information please visit www.BalletIdaho.org
Read More
Feb 9 - 10, 2018
$38.00 - $58.00 (ticketing fees not included)