GENE HARRIS JAZZ FESTIVAL 2018 HEADLINE CONCERT - JOHN DAVERSA SMALL ENSEMBLE AND GENE HARRIS SUPER-BAND
Click on the event title above for ticket information.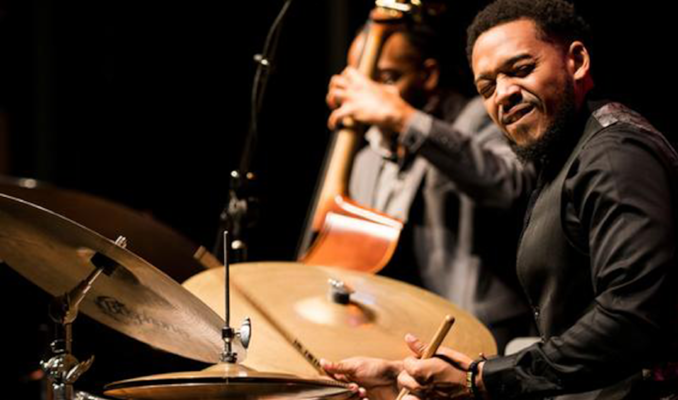 share
Event Information
Come early to enjoy the Outstanding Ensembles Showcase Concert at 6:30 PM!
Headliners 7:30 PM.
Headline concert featuring the John Daversa Small Ensemble and the Gene Harris Super-Band led by John Daversa and members of his Large Ensemble!
Seating is general admission (first come - first served).
Visit geneharris.boisestate.edu for a full schedule of events and to purchase tickets.
Don't forget to get your tickets for the Kickoff Concert at the Special Events Center at Boise State University, Wednesday April 4, 2018 7:30 PM and for Club Night - various Boise Downtown venues, Thursday April 5 5PM - 11PM. Click on Ticketmaster link below.
For over 20 years, the Gene Harris Jazz Festival has honored the life and music of one of Boise's most beloved artists with the largest celebration of jazz music in the Treasure Valley. The tradition continues April 4-6, as the festival once again brings world-class jazz music to a local audience with a mission of inspiring, educating and entertaining listeners of all ages.
This year, the concert will feature special guests John Daversa Small Band, Le Boeuf Brothers, and Jared Hall Quintet. Other acts will include Rosana Eckert, the Gene Harris All-Star Band featuring Local Talent as well as the Gene Harris Super Band featuring John Daversa. Nearly all of the guest artists are also serving as clinicians, which brings them into even more contact with students and directors. Music venues include the Morrison Center, The Owyhee, JUMP and the Esther Simplot Performing Arts Academy.
The Gene Harris Jazz Festival is proud to support local music and community partnerships, and host one of Idaho's biggest events in arts education by bringing in students from various schools to appreciate the nuances of jazz for themselves. Since 1999, a portion of profits from the festival have contributed to the Gene Harris Endowment, which provides scholarships for music students at Boise State University The festival would like to thank its generous sponsors who help to meet its mission: The Jeker Family Trust, Boise State College of Arts Sciences, The Duck Club, Boise Convention and Visitors Bureau, and Dunkley Music, among others.
Read More
Friday, Apr 6
6:30 PM
$15.00 (ticketing fees not included)