IMPARABLES EL SHOW
Click on the event title above for ticket information.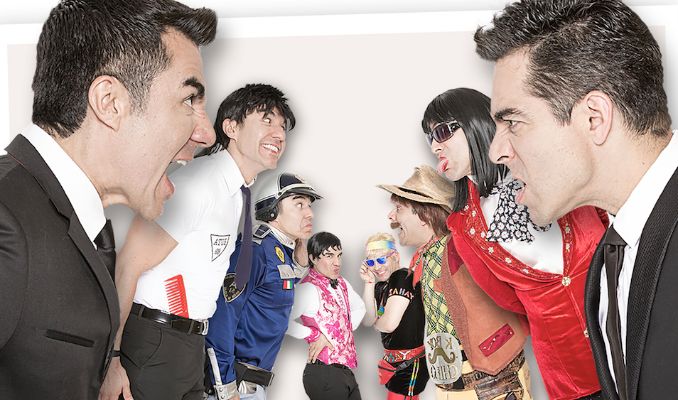 share
Event Information
Omar Chaparro will be performing this evening. Adrian Uribe will not be performing. We apologize for any inconvenience. Refunds will be available upon request prior to the show at the Morrison Center Box Office.
Presented by Regional International Distribution Corp.
Omar Chaparro y Adrián Uribe, dos de los mejores comediantes de México, se unen por primera vez para hacer un espectáculo de comedia en vivo donde ofrecen una fusión de sus personajes más representativos, además de la creación de nuevos personajes que han sorprendido a espectadores que han presenciado este show en México y Estados Unidos logrando un éxito sin precedentes. Omar y Adrián trabajaron por más de seis meses con su equipo de producción para presentarles a sus seguidores un espectáculo único y diferente.
"Imparables, El Show" es una batalla para morirse de risa en el cual Omar Chaparro y Adrián Uribe competirán para demostrar su talento en donde el único ganador será el público.
Omar Chaparro and Adrián Uribe, two of the best comedians in Mexico, are joining for the first time to do a live comedy show where they offer a fusion of their most representative characters, as well as the creation of new characters that have surprised viewers who have witnessed this show in Mexico and the United States achieve unprecedented success. Omar and Adrian worked for more than six months with their production team to present their followers with a unique and different show.
"Imparable, The Show" is a battle to die of laughter in which Omar Chaparro and Adrián Uribe will compete to demonstrate their talent where the only winner will be the public.
Read More
Friday, Oct 27
9:00 PM
$45.00 - $95.00 (price does not include ticketing fees)