MARY POPPINS - BOISE MUSIC WEEK
Click on the event title above for ticket information.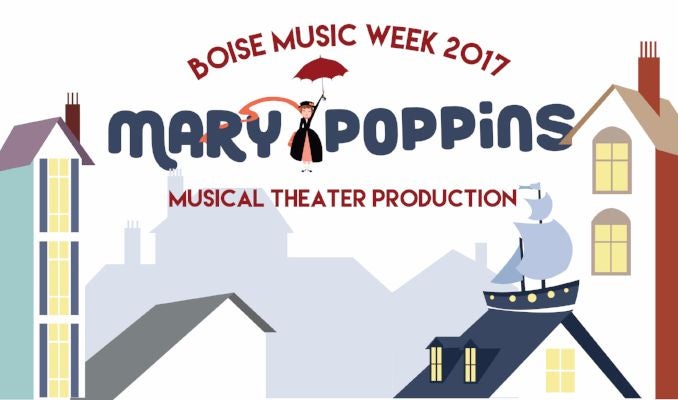 share
Event Information
Tickets for Mary Poppins are sold out.
Ticketed patrons are seated first and any unclaimed seating left 15 minutes prior to show time are made available to unticketed patrons.
The following performances will have ASL Interpretation (house right).
Friday, May 12, 2017 7:30 PM
Saturday, May 13, 2017 2:00 PM Matinee
Saturday, May 13, 2017 7:30 PM evening
Bert, the chimney sweep and jack-of-all-trades, introduces us to 1910 England and the Banks family. Young Jane and Michael have sent many a nanny packing before Mary Poppins shows up at their door. Using magic and common sense she teaches the Banks how to value each other again. Mary Poppins takes the children on many magical, memorable adventures but Jane and Michael aren't the only ones upon whom she has a profound effect. Even grownups can learn a lesson or two from the nanny who advises that "Anything Can Happen if You Let it."
Mary Poppins is an enchanting mix of irresistible story, unforgettable songs and dance numbers and astounding stagecraft.
Read More
May 10 - 13, 2017
SOLD OUT