MR. POPPER'S PENGUINS
Velma V. Morrison Family Theatre Series - Click on the event title above for ticket information.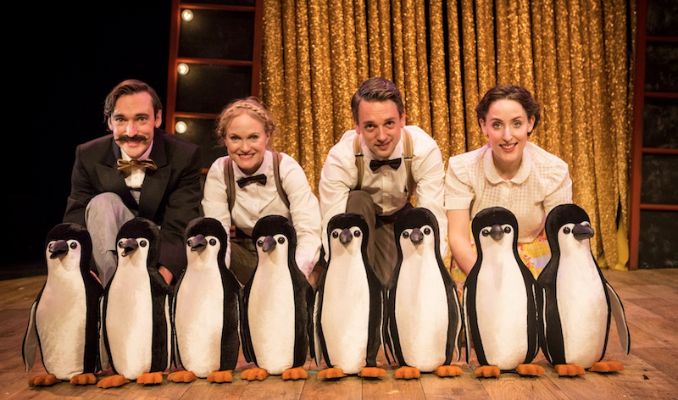 share
Event Information
The Velma V. Morrison Center Presents
Mr. Popper's Penguins
Support provided by the Morrison Center Endowment Foundation, Greenbelt Magazine and Idaho Public Television.
Recommended for ages 4+
Painter and decorator by day, Mr. Popper spends his time dreaming of Antarctic adventures. He is astounded when one day a packing crate arrives on his doorstep and a penguin waddles out!
With original songs and performing penguin puppets, this delightful, action packed musical adaptation of Richard and Florence Atwater's popular book (also made into a Hollywood film starring Jim Carrey) is the perfect family treat!
Read More
Saturday, Mar 17
2:00 PM
$10.00 (including per ticket fees)