STUART LITTLE
FREE EVENT - Click on the event title above for ticket information.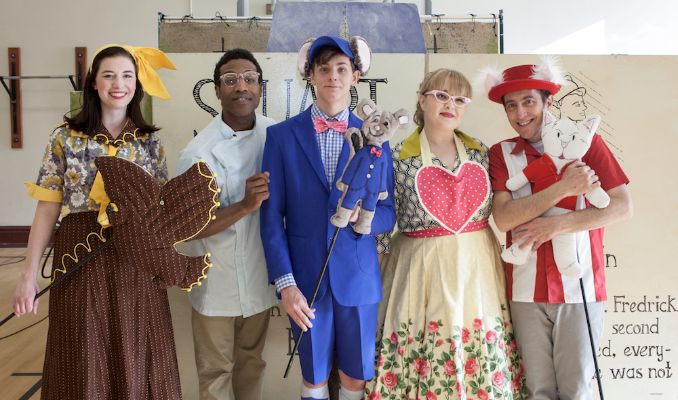 share
Event Information
Idaho Theater for Youth 2017 Presents:

Stuart Little
By Joseph Robinette
Based on the book by E.B. White
Recommended for Students in Kindergarten – Grade 6

"Size has nothing to do with it. It's temperament and ability that count."

Joseph Robinnette's play adapted from E.B. White's classic novel, tells the story of Stuart, a mouse, born to the Little family and his adventures in New York City and beyond! Snowbell the cat, Margalo the bird, the boat race in Central Park, Dr. Carey the dentist, Stuart's car and his journey north to find his friend. Five actors will perform more than 20 roles in this charming and inventive production of this beloved tale.

Produced by special arrangement with Dramatic Publishing, Woodstock, Illinois.

Free event, no ticket is required.

Event will be sign interpreted (ASL).
Read More
Saturday, Apr 1
2:00 PM
$0