THE 5 BROWNS
FREE EVENT - Click on the event title above for ticket information.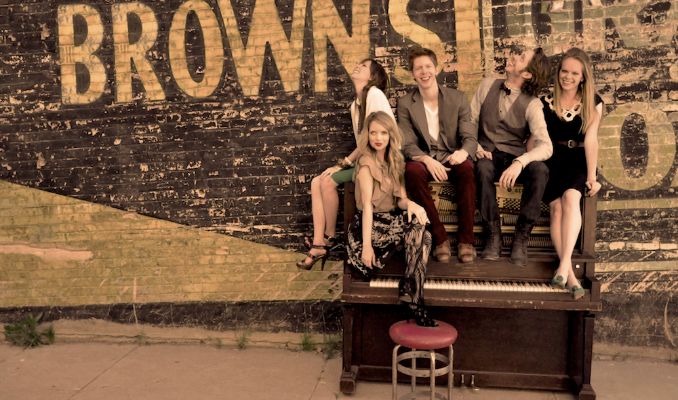 share
Event Information
Support provided by the Morrison Center Endowment Foundation and Boise State University Transportation and Parking Services.
Click here to view the 2017 Set List
FREE EVENT - Tickets are available at the Morrison Center Box Office during normal business hours. Seating is general admission and on a first-come, first-served basis. Tickets do not guarantee admission. All ticketed guests must be present. No seats can be held. Doors open at 6:15 PM, seating begins at 6:45 PM. Tickets are required for admission and patrons must be seated by 7:15 PM. Non-ticket holders will be admitted at that time and only as space allows.
**4 ticket limit**
The 5 Browns are delivering on their dream to wake up classical music by introducing it to the widest, largest and most excited audience they can find. Whether performing individually or together in various combinations from duo to complex five-piano arrangements, The 5 Browns reveal a deep connection to the intent of their material while bringing a fresh energy and dynamic character to the color and tonal spectrum of their sound.
The 5 Browns – Ryan, Melody, Gregory, Deondra and Desirae – all attended New York's Juilliard School. In fact, they became the first family of five siblings ever accepted simultaneously. The quintet enjoyed their first wave of critical attention in February 2002 when People magazine dubbed them the "Fab Five" at about the same time they were featured on Oprah and 60 Minutes. The 5 Browns have released 3 CDs that each went to #1 on Billboard Magazine's Classical Album Chart. The New York Post has proclaimed: "One family, five pianos and 50 fingers add up to the biggest classical music sensation in years…When these kids do Rachmaninoff, they'll make you forget about Marshall amps."
Read More
Thursday, May 25
7:30 PM
$0