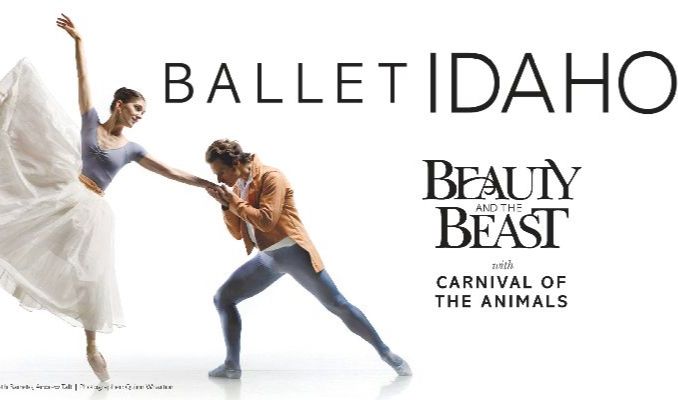 share
Event Information
This event has been CANCELLED.
If you are a Ballet Idaho Season Subscriber, please email Patron Services Manager, Paige Thomas, at [email protected] for subscriber-specific refunds as well as the option of donating the value of your ticket back to Ballet Idaho.
Stay tuned! Ballet Idaho is taking their 2020/21 Season digital starting in November 2020. The season will include a series of world premieres crafted especially for Ballet Idaho, in-depth interviews with the creators, time spent in the rehearsal studios, as well as never before seen archival footage of some of our favorite performances over the past few years.
Some of the exciting work this season will include Dani Rowe's world premiere of Carnival of the Animals, an exciting new partnership performance with LED and Lauren Edson, innovative NewDance style work from our own dancers, best hits moments from The Nutcracker, a new locally-inspired holiday work by Anne Mueller, and this doesn't even begin to touch on the exciting world premieres from choreographers such as Craig Davidson and Penny Saunders. This digital subscription is available for purchase now!
Read More