BALLET IDAHO - (RE)DEFINE
Click on the event title above for ticket information.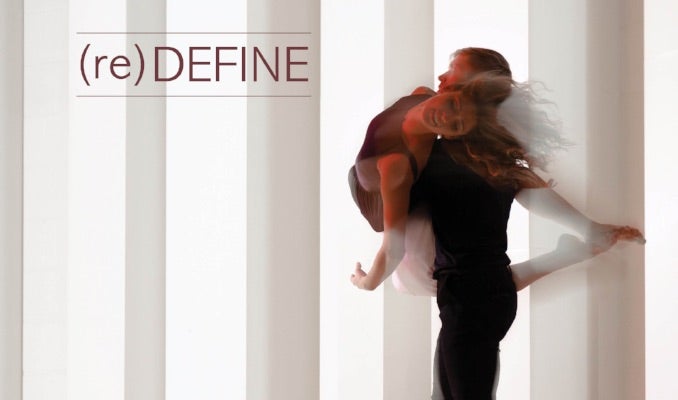 share
Event Information
Presented by Ballet Idaho
In an evening that spans both classical and contemporary work from internationally acclaimed choreographers, our winter series will explore the range and depth of our dancers as they push the limits of dance and what defines its relevance today.
This program will feature work of some of the world's preeminent dance makers and new voices. This series includes choreography by George Balanchine, Alejandro Cerrudo, Craig Davidson, Penny Saunders, and a world premiere by Danielle Rowe.
Opening with George Balanchine's seminal work for five couples, Allegro Brillante is set to the rousing Tchaikovsky score for piano and orchestra. Balanchine himself shared this work contained, "Everything I know about classical ballet in thirteen minutes". This joyous and technically demanding work is a powerhouse of the Balanchine canon.
Penny Saunders lends a sweeping and intricate duet in Berceuse, set to Benjamin Godard's gorgeous piece of the same name. It explores the nuanced line between classical and contemporary, expressed through the relationships of the dancers to music and movement.
Australian Craig Davidson shows us where ballet is headed as we close the first half of the evening with his energetic and innovative Ambiguous Content. Davidson's choreography pushes dancers in both their precision and abandon, with movement that fully embodies this collection of classical and contemporary music
We open part two of the evening with Alejandro Cerrudo's Lickety-Split. We are thrilled to work with Mr. Cerrudo, Hubbard Street' Dance Chicago's resident choreographer, on the landmark work that launched his choreographic career. This is a light-hearted, yet poignant work, set to the songs of folk singer Devandra Banhart, whose music is as touching and vulnerable as the dancers' subtle and evocative movements.
Lastly, we have a new creation from Danielle Rowe. Drawing upon her performing experience in the world's preeminent Ballet and Contemporary companies, ranging from Australian Ballet to Netherlands Dance Theater, her work employs a simplicity and emotional honesty that is both captivating and personal.
Read More
Feb 8 - 9, 2019
$38.00 - $61.00 (ticketing fees not included)