BOISE PHILHARMONIC - BERNSTEIN AT 100
Click on the event title above for ticket information.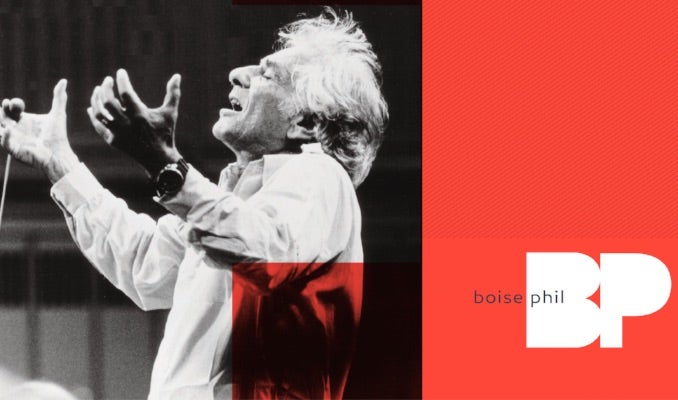 share
Event Information
Join us as Eric Garcia leads the Phil in a celebration of Leonard Bernstein's 100th birthday! Also enjoy Tchaikovsky's magnificent Symphony No. 5.
We celebrate the iconic and larger-than-life American composer Leonard Bernstein in his centennial year with his cherished Overture to Candide, crackling with energy and tender in tone. Based on sacred texts, Bernstein's three-movement masterpiece Chichester Psalms, which will feature the Boise Phil Master Chorale, showcases Bernstein's signature exuberant rhythms and haunting melodies. Tchaikovsky's dramatic and emotional Symphony No. 5 takes us on a journey through sorrow, courage and triumph.

Bernstein: Overture to Candide

Bernstein: Chichester Psalms
William Thompson, boy soprano
Boise Phil Master Chorale

Tchaikovsky: Symphony No. 5 in E minor

Don't miss our Pre-Concert with the Phil event with Jamey Lamar at 6:30pm, or our Post-Concert event with Music Director Eric Garcia immediately following the performance.
For tickets, please call (208) 344-7849 or visit boisephil.org.
Read More