BOISE PHILHARMONIC - FANTASIES & LEGENDS
Click on the event title above for ticket information.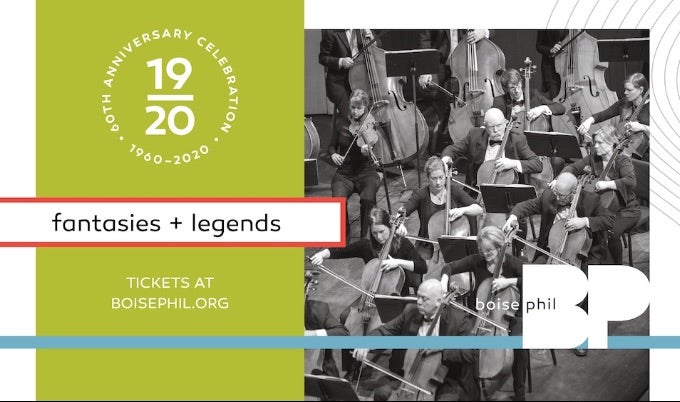 share
Event Information
Let the orchestral magic capture your imagination in these vividly programmatic works. Weber's interplay of contrasting moods builds an expressive portrayal of the story of "The Marksman", while Dvo?ák's Golden Spinning Wheel employs his masterful instrumentation to draw clear details, and Mendelssohn's A Midsummer Night's Dream Suite evokes forests and fairies. In Young Person's Guide to the Orchestra, Britten assigns characters to the sections in the orchestra in a clever showcase of the different instruments that make up a modern orchestra.
Weber: Overture to Der Freischütz
Dvo?ák: Golden Spinning Wheel
Mendelssohn: A Midsummer Night's Dream Suite
Britten: Young Person's Guide to the Orchestra

Doors open an hour before the performance start time.
Don't miss our Pre-concert with the Phil event with Jamey Lamar at 6:30 pm, or our Post-Concert Q&A with Music Director Eric Garcia immediately following the performance.
Read More
Saturday, Jan 18
7:30 PM
$30.00–$66.00 (Ticketing fees not included)