BOISE PHILHARMONIC - FRENCH TWIST
Click on the event title above for ticket information.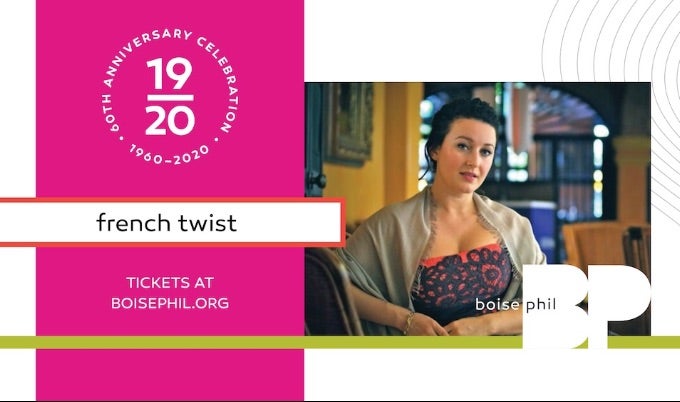 share
Event Information
Soprano Yulia Van Doren will shine along with the Boise Phil Master Chorale on Poulenc's Gloria, a work lauded by the Boston Globe at its premier as "exceedingly fine" in it's range from reflective and touching to jaunty and off-kilter. The Sorcerer's Apprentice, the familiar rondo by Dukas, tells of magic gone awry. Another of Poulenc's works will be Les Biches Suite. "Les Biches" translates to The Does, which was written as a ballet for Serge Diaghilev in the 1920's. The evening will end with Ravel's resolute Bolero, showcasing the ensemble's ability to create a rich orchestral texture.
Dukas: The Sorcerer's Apprentice
Poulenc: Les biches Suite: The Does
Poulenc: Gloria
Yulia Van Doren, soprano
Boise Phil Master Chorale
Ravel: Bolero
Doors open an hour before the performance start time.
Don't miss our Pre-concert with the Phil event with Jamey Lamar at 6:30 pm, or our Post-Concert Q&A with Music Director Eric Garcia immediately following the performance.
Read More
Saturday, Apr 18
7:30 PM
$30.00–$66.00 (Ticketing fees not included)