CANCELLED - ALICE: DREAMING OF WONDERLAND
Click on the event title above for ticket information.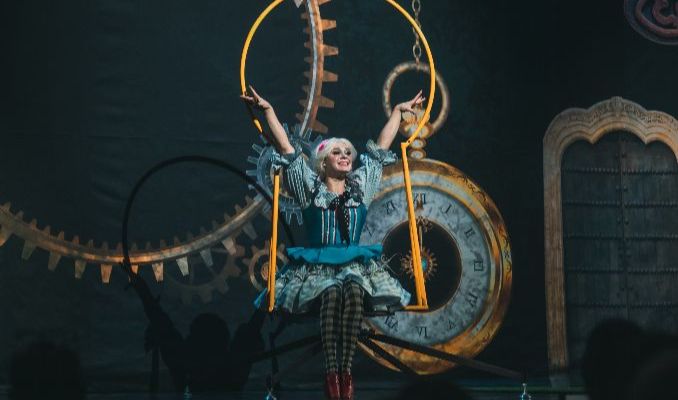 share
Event Information
ALICE: DREAMING OF WONDERLAND has been cancelled.
The Velma V. Morrison Family Series Presents
"ALICE: DREAMING OF WONDERLAND"
Support provided by the Morrison Center Volunteers, Morrison Center Endowment Foundation, Idaho Public Television and Greenbelt Magazine.
Get ready to experience an amazing journey in the crazy world of Wonderland! Based on the classic by Lewis Carroll, "Alice" is an action-packed theatrical circus full of surprises, amazing acts, video projection with 3-D mapping and live music. Alice's adventures are a manifesto to fantasy and free spirit, as well as a profound philosophy towards respecting all opinions, including those that may be different from your own.
Imagine the March Hare balancing on a tower of chairs during a tea party or The Mad Hatter playing crazy instruments or Alice performing acrobatics inside a giant keyhole!
"Dreaming of Wonderland" features an international cast of veteran performers from across Europe and North America, including acrobats, a 4-member hand-to-hand balancing act, a one-man band, and a new art form creating original creations with smoke and bubbles.
So follow the White Rabbit, pass through the keyhole and join us at the Tea Party, remember that you don't need to look for meaning, after all…"we're all mad here!"
The show is approximately 60 minutes without intermission.
Produced by Alma Artist Booking & Management.
Read More
Sunday, Nov 8
6:30 PM
$10.00 (including per ticket fees)