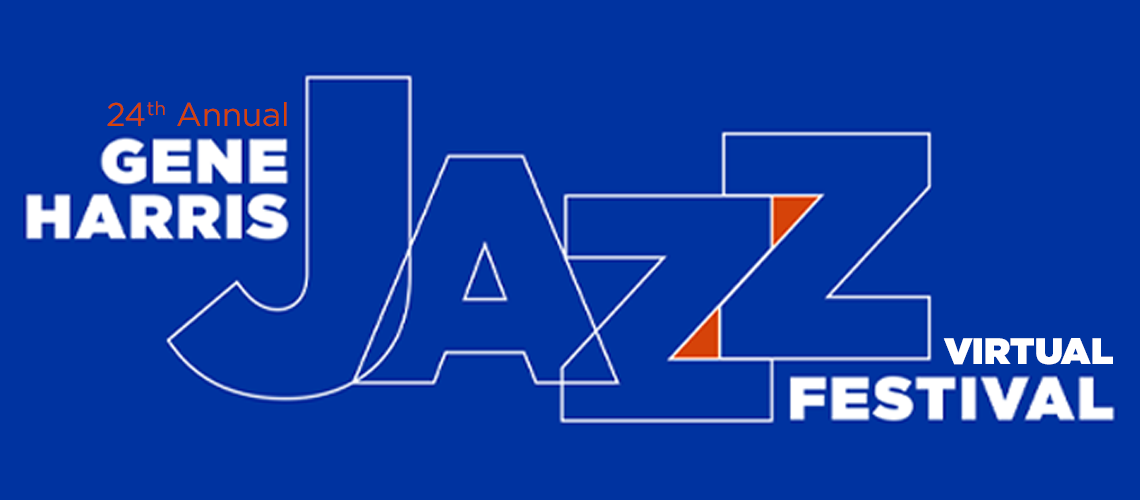 GENE HARRIS JAZZ FESTIVAL
2021 Virtual Festival
Date

Streaming April 2021

Event Starts

8:00 PM
Event Details
From our friends at the Gene Harris Jazz Festival ~

The Gene Harris Jazz Festival is back!
Let's add a bit of rhythm to the new year!
We're thrilled to be able to bring the vibrant sounds of jazz back to the Treasure Valley this spring! In true 2021 style, the 24th annual Gene Harris Jazz Festival will be a virtual event, but we hope you'll "join" the fun from home! No masks required.

1 Month - 9 Free Concerts
This year's Gene Harris Jazz Festival will feature nine (virtual) performances from world-class jazz musicians and bands throughout the month of April!

All concerts will be available for streaming on Youtube, free of charge! Stay 'tuned' for more details in the coming weeks! Please subscribe to email from GHJF (below) for updates.
Concert Dates:

Friday, April 9: Bushwood Collective
Friday, April 9: Veronica Swift and Emmet Cohen
Friday, April 16: The Le Boeuf Brothers | Website
Friday, April 16: Alex Sjobeck Trio | Website
Friday, April 23: Canyon County Connection
Friday, April 23: Boise State Jazz Orchestra | Website
Friday, April 30: Boise State University Faculty Jazz-Tet
Friday, April 30: Boise State Music Alumni Spotlight
We look forward to celebrating with you (virtually) in April!
Who was Gene Harris?
Remembered as Boise's most famous jazz musician, Gene Harris was a pianist known for his soulful, warm style that infused the sounds of blues and gospel jazz music. In 1956, he formed a trio with bassist Andy Simpkins and drummer Bill Dowdy known as 'The Three Sounds.' The group recorded regularly for Verve and Blue Note until 1970.
Harris retired to Boise in 1977 and performed regularly at local venues like the Idanha Hotel. He later played with Ray Brown in the Ray Brown Trio, and then led several of his own groups until his death in 2000. Harris passed away while waiting for a kidney transplant at the age of 66.

The festival was created in 1998 as a way to honor Gene's legacy and contribute to the Gene Harris Endowment Fund, which he and other community leaders developed to create scholarships for jazz music students at Boise State. The fund is still around, but donations largely ceased after Gene's tragic death. This year's festival aims to build a foundation that can re-establish endowment funds that can benefit students and the community for years to come.