IDAHO YOUTH BARBERSHOP FESTIVAL
FREE EVENT - Click on the event title above for ticket information.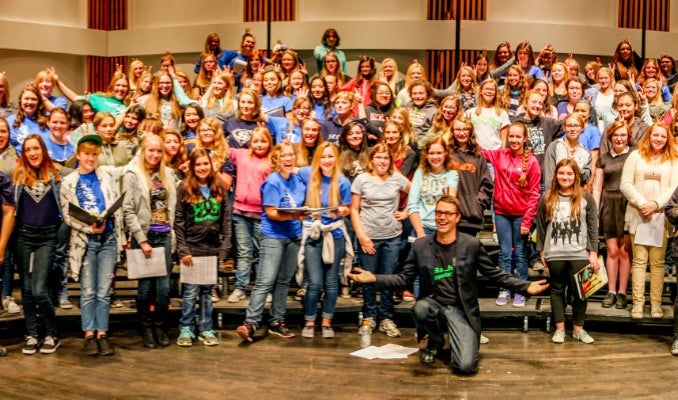 share
Event Information
Presented by the Boise Chordsmen
The event is free and open to the public. No tickets are required and free parking will be available.
900 - 1000 Vocal Students from Idaho and Oregon gather at the Morrison Center to get vocal instruction from World-Class Clinicians, along with performance and voice clinics with individual quartets by the Collegiate Gold Medalist quartet, Newfangled Four.
The evening performance begins at 6:30 with the Boise Chordmsen leading off the evening followed by 8 - 12 student-led quartets and ensembles. The combined men's chorus sings the 2 songs they rehearsed all day, followed by the women's chorus and their 2 songs. The men's and women's choruses return to the stage together to sing a combined song with 450 -to 500 students on stage.
The Festival is divided into 2 days with totally different schools and students each day.
This years teaching and performing quartet is the Newfangled Four, Collegiate Gold Medal winners.
Read More