KRIS KRISTOFFERSON & THE STRANGERS
Click on the event title above for ticket information.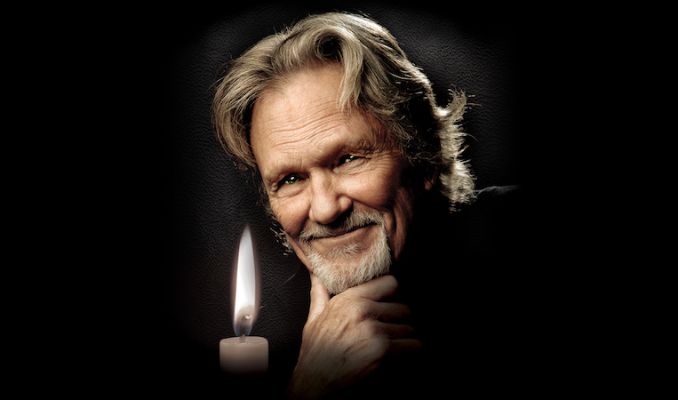 share
Event Information
Presented by Emporium Presents
Kris Kristofferson has been making things happen his entire life. Born in Texas and raised in a military family, he was a Golden Gloves boxer who studied creative writing at Pomona College in California. The Phi Beta Kappa graduate earned a Rhodes scholarship to study literature at Oxford, where he boxed, played rugby and continued to write songs. After graduating from Oxford, Kristofferson served in the army as an Airborne Ranger helicopter pilot and achieved the rank of Captain. In 1965, Kristofferson turned down an assignment to teach at West Point and, inspired by songwriters like Willie Nelson and Johnny Cash, moved to Nashville to pursue his music.
After struggling in Music City for several years, Kristofferson achieved remarkable success as a country songwriter at the start of the 1970s. His songs "Me and Bobby McGee," "Help Me Make It Through the Night," "Sunday Morning Coming Down," and "For the Good Times," all chart-topping hits, helped redefine country songwriting. By 1987, it was estimated that more than 450 artists had recorded Kristofferson's compositions.
His renown as a songwriter triggered Kristofferson's successful career as a performer and that, in turn, brought him to the attention of Hollywood, leading to his flourishing career as a film actor. Kristofferson has acted in more than 70 films. In 1977 He won a Golden Globe for Best Actor in "A Star Is Born." He's appeared in cult favorites including the "Blade" trilogy, "Lone Star," "A Soldier's Daughter Never Cries," "Alice Doesn't Live Here Anymore," "Blume In Love," "Cisco Pike," and "Pat Garrett and Billy the Kid." Recent films include "Fast Food Nation," "Dreamer: Inspired By A True Story," "The Jacket," "Silver City," "He's Just Not That In To You," and "Dolphin Tale."
Read More
Tuesday, Jan 15
8:00 PM
$35.00 - $65.00 (ticketing fees not included)