LETTERS FROM ANNE AND MARTIN - WITH MUSIC FROM STEVE EATON
Click on the event title above for ticket information.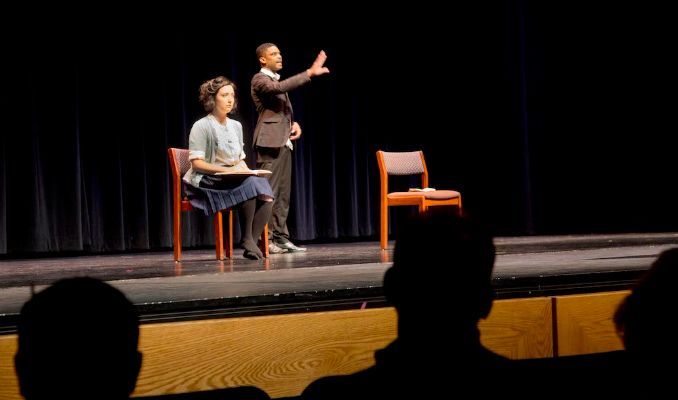 share
Event Information
Presented by the Wassmuth Center for Human Rights, home of the Idaho Anne Frank Human Rights Memorial.
Made possible with funding from the Morrison Center Endowment Foundations, we're drawing from the stories in the Memorial to share a larger, personal story with students and the broader community.
With musical performance by Steve Eaton.
P1 ($25.00) tickets include post-show reception in the Founder's Room at the Morrison Center.
The courage and eloquence of Dr. Martin Luther King, Jr. and Anne Frank is interwoven in a unique productions called "Letters from Anne and Martin," combining texts from "Anne Frank: The Diary of a Young Girl" and from Dr. King's "Letter from Birmingham Jail."
The powerful stage reading is performed by New York-based actors Wesli Spencer, who portrays Dr. Martin Luther King, Jr., and Alexandra Gellner as Anne Frank.
"They both were utopian thinkers in spite of living in dystopian times, in a world that hated and persecuted them." (Fran Levy, Anne Frank Moral Courage Project)
The performance will be followed by a 30-minute music set featuring Steve Eaton and the powerful compilation of "We Will Always Stand as One."
Read More
Thursday, Apr 26
7:00 PM
$25.00 , $10.00 (does not include applicable order fee)