Idaho Theater for Youth - THE MAGICIAN'S NEPHEW
Click on the event title above for more information.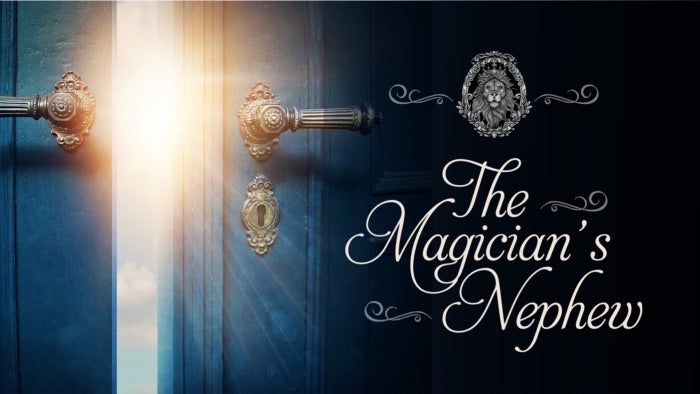 share
Event Information
THE MAGICIAN'S NEPHEW
By Aurand Harris - A dramatization of the story by C.S. Lewis
"Son of Adam, step forth. Tell how this evil witch came to Narnia."
Before The Lion, the Witch and the Wardrobe…….. there was THE MAGICIAN'S NEPHEW. Join Idaho Theater for Youth as they journey with young Digory and his friend Polly from Victorian, England to distant magical lands in pursuit of a cure for his ill mother. C.S. Lewis's epic seven novel fantasy series The Chronicles of Narnia begins with this tale of good and evil at the dawn of a new world.
Produced with special arrangement with DRAMATIC PUBLISHING, Woodstock, Illinois.
FREE EVENT - No ticket needed!
Presented by Idaho Shakespeare Festival's Idaho Theater for Youth program with additional support provided by the Morrison Center Endowment Foundation.

Performance will be sign interpreted by Fran Bennett & LaVona Andrew

Read More
Thursday, Mar 28
7:00 PM
FREE EVENT - No Ticket Purchase Necessary