MILLENNIAL® CHOIRS & ORCHESTRAS - Messiah in America
Click on the event title above for ticket information.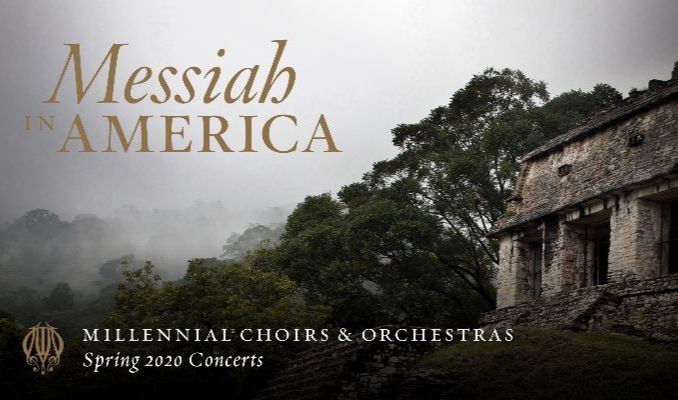 share
Event Information
Presented by Millennial® Choirs & Orchestras
With hundreds of youth singers, a dramatic adult Grand Chorus, and a breathtaking symphony orchestra, Millennial® Choirs & Orchestras presents the staged musical production Messiah in America, featuring Elise Coleman, soprano; Francesca Forsyth, mezzo-soprano; Jordan Bluth, tenor; and John Huntington, bass. With stunning new video footage of ancient Mesoamerican ruins by Steve Porter, this production will take you on a journey back in time to experience one of history's pinnacle events and will lift your soul heavenward. This is a performance you will not want to miss!
Read More
Friday, Apr 17
7:30 PM
$12.00 - $32.00 (ticketing fees not included)