PBS KID'S ODD SQUAD LIVE!
Velma V. Morrison Family Theatre Series - Click on the event title above for ticket information.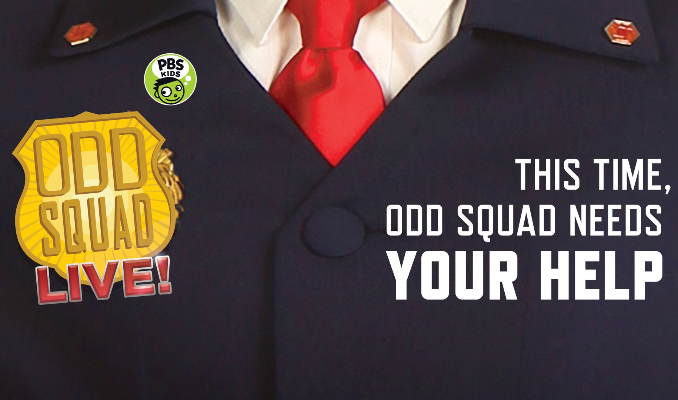 share
Event Information
The Velma V. Morrison Center Presents
PBS Kid's - Odd Squad Live!
Support provided by the Morrison Center Endowment Foundation and Greenbelt Magazine.
Recommended for ages 4 and up
Attention Odd Squad fans, there is oddness in your town and Ms. O needs YOU to help solve it. Team up with brand new agents Orion and Oleanna in this live, interactive adventure. With help from Ms. O back at headquarters, kids will put their STEM skills to the test and decode, decipher and unravel clues to stop villains like Father Time and Lady Terrible. Featuring an original script by the creators of Odd Squad and new music including songs by Soundcheck, "Odd Squad: Live!" is a funny, action-packed experience not to be missed.
Read More
Saturday, Feb 4
2:00 PM
$6.50 (ticketing fees not included)