THE PHANTOM TOLLBOOTH
Click on the event title above for ticket information.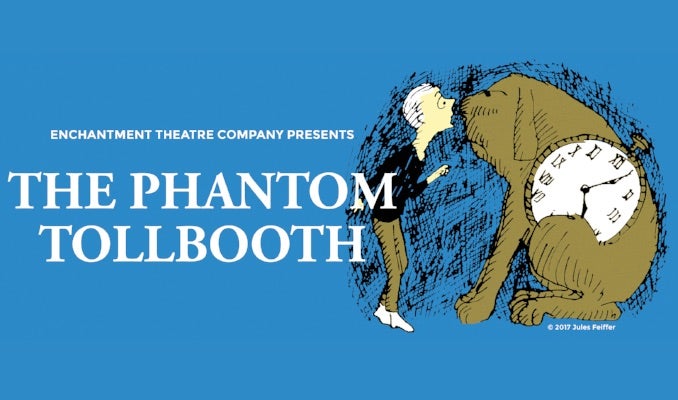 share
Event Information
The Velma V. Morrison Center Presents
The Phantom Tollbooth
Support provided by the Morrison Center Volunteers, Morrison Center Endowment Foundation, Idaho Public Television and Greenbelt Magazine.
Recommended for all ages.
The show is approximately 60 minutes without intermission.
Milo, the boy "who didn't know what to do with himself," drives his toy car through a mysterious tollbooth that appears in his bedroom and soon finds himself on an eventful and dangerous quest rescuing the Princesses Rhyme and Reason, who, in the war between words and numbers, have been banished to the Castle in the Air. Milo travels through the Forest of Sight where he experiences different Points of View, accidentally leaps to the Island of Conclusions and travels through the Mountains of Ignorance, where he must escape its Demons in order to save the Princesses. With the help of his steadfast companions, he perseveres and brings Rhyme and Reason home, restoring peace to the realm. Along the way something magical happens to Milo; he discovers the delights of friendship, curiosity and knowledge, and that life — his own life — is filled with endless possibilities.
Read More
Thursday, Apr 18
7:00 PM
$10.00 (including per ticket fees)