ERTH'S PREHISTORIC AQUARIUM ADVENTURE
Click on the event title above for ticket information.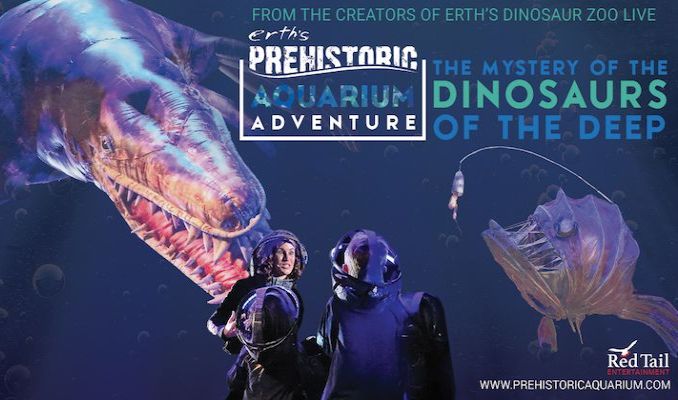 share
Event Information
The Velma V. Morrison Family Theatre Series Presents
ERTH'S PREHISTORIC AQUARIUM
Support provided by the Morrison Center Volunteers, Morrison Center Endowment Foundation, Idaho Public Television and Greenbelt Magazine.
The creators of Erth's Dinosaur Zoo Live want to take your family on an all new adventure – this time to the bottom of the ocean. Erth's Prehistoric Aquarium Adventure is an immersive experience that invites you to jump in and explore unknown ocean depths where prehistoric marine reptiles lived eons ago - and maybe live still today!
Erth shows are at the forefront of family entertainment, using actors, technology, puppets, science and imagination to create an amazing visual experience that connects young audiences to the real science of paleontology.
Recommended for all ages.
The show is approximately 50 minutes without intermission.
Produced in North America by Red Tail Entertainment
Read More
Tuesday, Oct 22
7:00 PM
$10.00 (including per ticket fees)