RUMOURS OF FLEETWOOD MAC - 50th ANNIVERSARY TOUR: THE VERY BEST OF FLEETWOOD MAC
Click on the event title above for ticket information.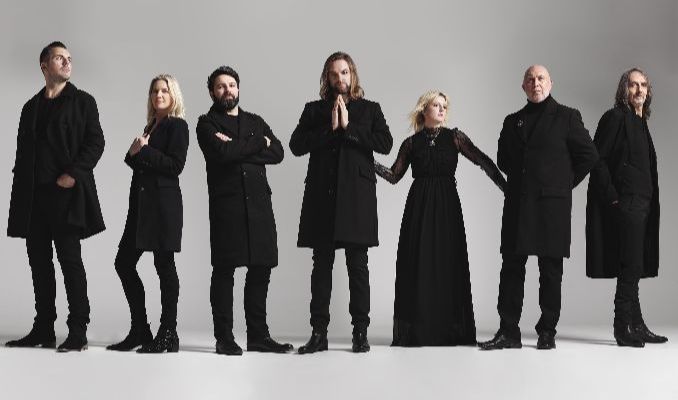 share
Event Information
Rumours of Fleetwood Mac, the world's finest tribute to Fleetwood Mac, comes to Boise to perform its '50th Anniversary Tour', a brand new show celebrating 50 years of the very best of Fleetwood Mac, including a very special blues set paying tribute to Fleetwood Mac's legendary Peter Green era.
Channeling the spirit of Fleetwood Mac at their very best, Rumours of Fleetwood Mac offers a unique opportunity for fans, both old and new, to rediscover the songs and performances that have guaranteed Fleetwood Mac's place as one of the most loved groups of all time.
Personally endorsed by Fleetwood Mac founding member, Mick Fleetwood. Rumours of Fleetwood Mac is the ultimate tribute to one of rock and roll's most remarkable groups.
'An extraordinary emotive performance of Fleetwood Mac' (Mick Fleetwood)
'A stunning snapshot of the world's first supergroup Fleetwood Mac' (The Sunday Times)
'An unbelievable re-creation of one of the most popular and longest running bands in rock history' (London Evening Standard)
RFM concerts produced and promoted by CMP Entertainment
RUMOURS OF FLEETWOOD MAC VIP Meet & Greet Soundcheck Experience.
Rumours of Fleetwood Mac will be offering an incredible VIP Meet & Greet Soundcheck package for all our 2019 shows!
The VIP Meet and Greet Soundcheck Experience will feature a 2019 tour poster and invitation for a private Soundcheck experience, including a special bonus performance of two classic Fleetwood Mac songs not featured in the evening show, followed by a post-show opportunity to meet the musicians, sign 2019 tour merchandise, and have photos taken. Audience members can expect to be treated to a memorable and personal experience!
Read More
Tuesday, Nov 19
8:00 PM
$29.50 - $149.50 (ticketing fees not included)