TAIKOPROJECT
Click on the event title above for more information.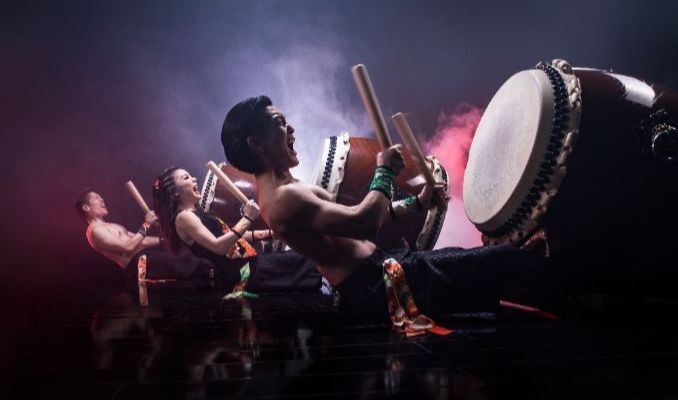 share
Event Information
The Velma V. Morrison Family Series Presents
"TAIKOPROJECT"
Support provided by the Morrison Center Volunteers, Morrison Center Endowment Foundation, Idaho Public Television and Greenbelt Magazine.
TAIKOPROJECT was founded in 2000 in Los Angeles, California by a group of young, emerging taiko drummers led by Bryan Yamami and Masato Baba. The group continues to define a modern American style of taiko, blending traditional forms with an innovative and fresh aesthetic.

TAIKOPROJECT first made waves when they became the first American taiko group to win the prestigious Tokyo International Taiko Contest in 2005, besting all of the Japanese taiko groups in the competition. That year, they were cast in the Mitsubishi Eclipse commercial, the first and still only national advertising campaign to prominently feature taiko.
Since then, the group has performed on the Academy Awards, the Grammy Awards, NBC's "The Voice,"Syfy's Face/Off, The X-Factor, rock band 30 Seconds to Mars' "Up in the Air" music video, Conan, Jimmy Kimmel Live, the iHeartRadio Music Festival, and were honored with the prestigious Visionary Award from East West Players.
Read More
Thursday, May 6
7:00 PM
$10.00 (including per ticket fees)