THE PRICE IS RIGHT LIVE!
Fred Meyer Broadway in Boise 2017/2018 - Click on the event title above for ticket information.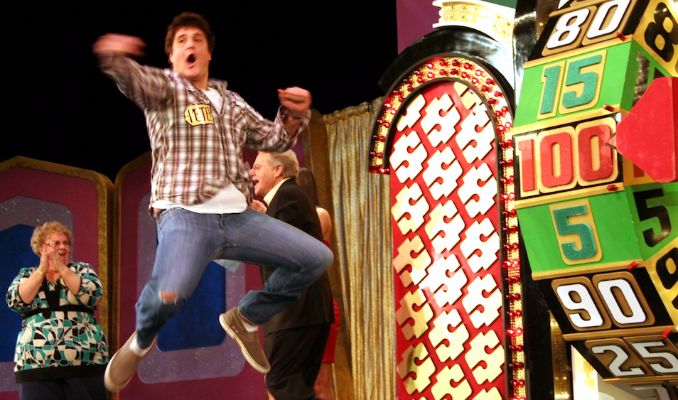 share
Event Information
Presented by the 2017-2018 Fred Meyer Broadway in Boise Season.
Hosted by Mr. Todd Newton!
Discounted Group Tickets (10% off) are available for parties of 10 or more.
The Price Is Right Live™ is the hit interactive stage show that gives eligible individuals the chance to hear their names called and "Come On Down" to win. Prizes may include appliances, vacations and possibly a new car! Play classic games just like on television's longest running and most popular game show…from Plinko™ to Cliffhangers™ to The Big Wheel™ and even the fabulous Showcase.
Playing to near sold-out audiences for more than 14 years, the Price Is Right Live™ has entertained millions of guests and given away more than 12 million dollars in cash and prizes.
If you're a fan of The Price Is Right™ on TV, you'll no doubt love this exciting, live (non-televised), on-stage version of the show!
Contestant registration will run from 4:30 PM to 7:15PM at the Morrison Center.
NO PURCHASE NECESSARY. US & Canada legal residents (excl. PR, & Quebec), 18+. Full rules, incl alt entry method, click here. Void where prohibited. Price is Right Live/ 2017 Fremantle Media. All Rights Reserved.
Read More
Sunday, Dec 3
7:30 PM
$37.50 - $57.50 (ticketing fees not included)