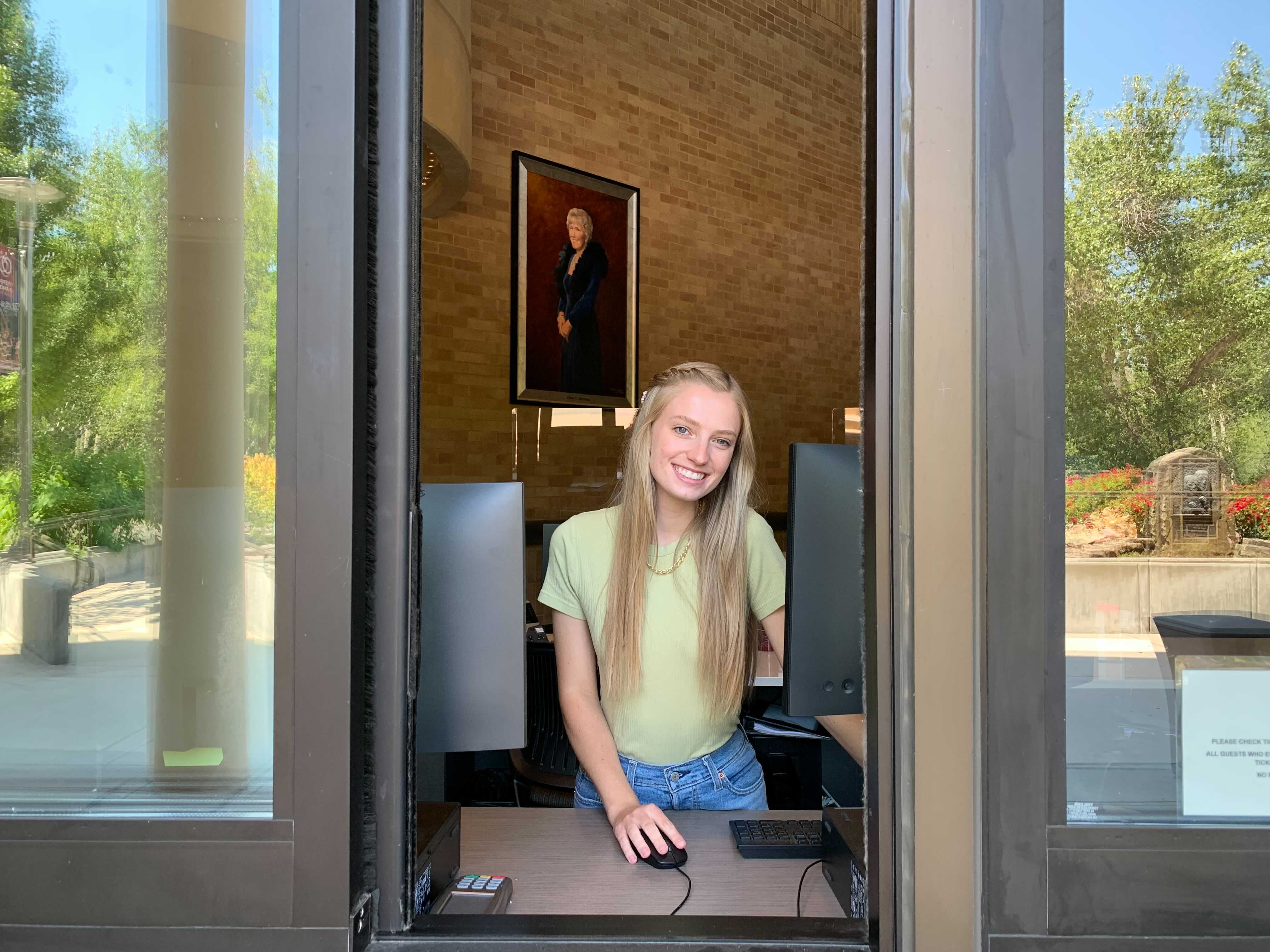 Behind the Curtain: Working at the Morrison Center
Posted by Austin Snodgrass
Did you know that the Morrison Center has numerous opportunities for Boise State students fot he 2022-2023 school year? If you have ever wondered what happens behind the scenes of some of your favorite performances, or if you want to know more about marketing live events, our team wants to meet you! You'll get to work with Broadway productions such as Hairspray and Aladdin, comedians like Brian Regan and David Spade, musicians like Josh Turner and Melissa Etheridge, and so much more.
Morrison Center Box Office Manager, Kennedy Sandau, is a former Boise State student worker and, following graduation, transitioned into her full-time role as Box Office Manager.
AS: What drew you to the Morrison Center to become a student worker?
KS: I've beeen coming to the Morrison Center for shows since middle school. I saw the Broadway production of Lion King, and I was hooked! I met a lot of the box office people while attending shows and decided to apply to be a student worker.
AS: What was your favorite part of being a student worker at the Morrison Center?
KS: It's a super fun atmosphere, and the people are amazing! Getting a behind-the-scenes look at Broadway is also fun. I'm a big Broadway fan, and Wicked was one of the first prooductions to come to the Morrison Center while I was working. And getting to see shows is a huge plus!
AS: What was the work/school balance like when you were a student worker?
KS: It was great and manageable. I worked 20 hours a week. Working on homework in the downtime and the Morrison Center working around my full-time class schedule made it easy to manage both.
AS: Did you think you would stay with the Morrison Center after graduation?
KS: It wasn't my initial plan, as my degree is in international business, but before I graduated, the opportunity came to move into the box office manager position, and I was thrilled! There are lots of opportunities at the Morrison Center for growth.
AS: Thank you so much for the insight into your job and history with the Morrison Center! Is the Box Office hiring for the fall semester? How can students apply?
KS: We are absolutely hiring! Email me at kennedysandau@boisestate.edu