Mar 29, 2016
Morrison Center Adds History to Lobby Including Tribute to Fred Norman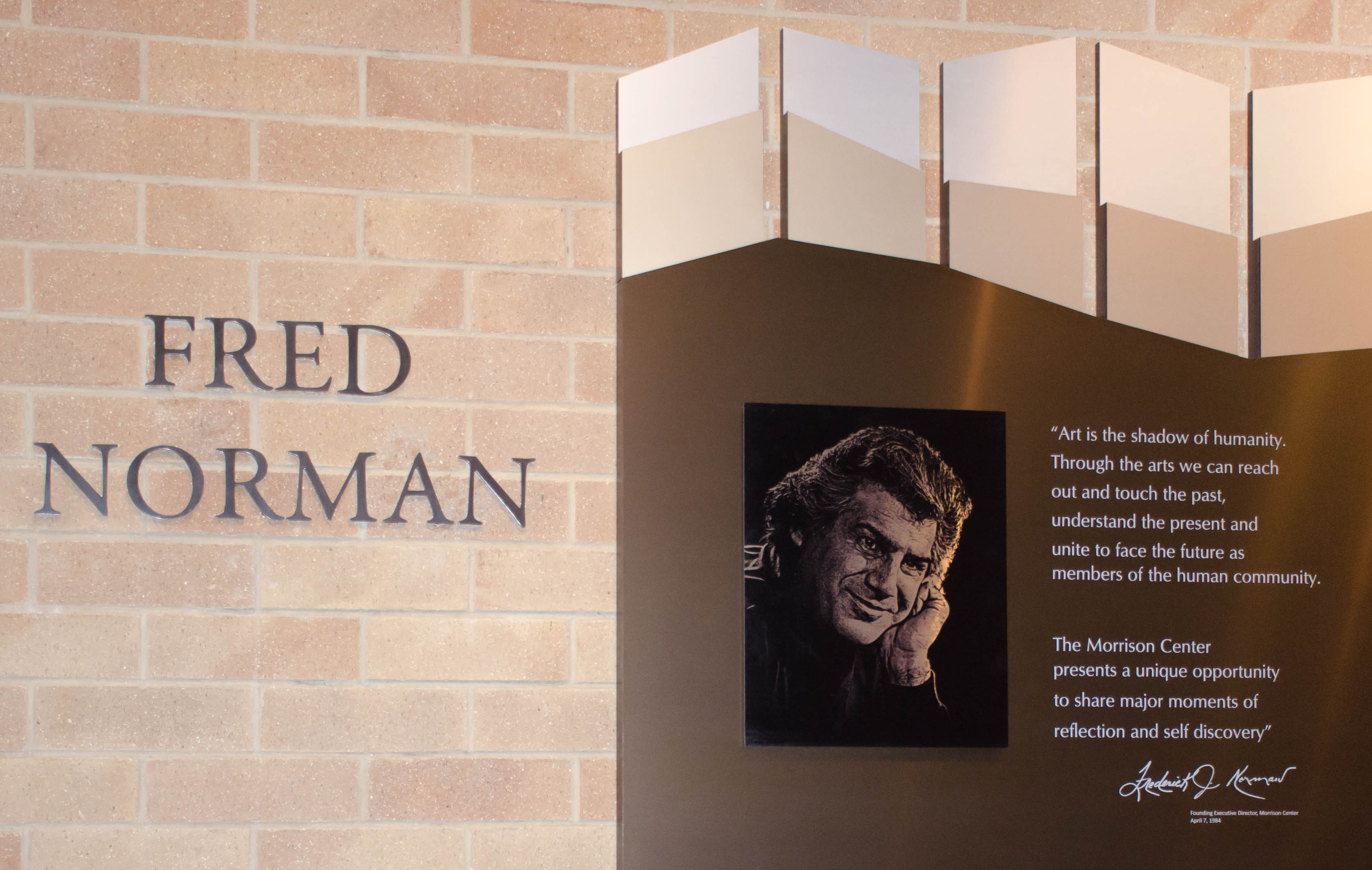 Boise, Idaho - The Velma V. Morrison Center for the Performing Arts announced two additions as part of its art program initiative to improve the overall atmosphere and ambiance of the theatre, as well as the patron experience. "We are in the customer service business," said James Patrick, Executive Director of the Center. He continued, "And if we can find ways to make the Center more accessible and enjoyable, while also paying tribute to our past all the better."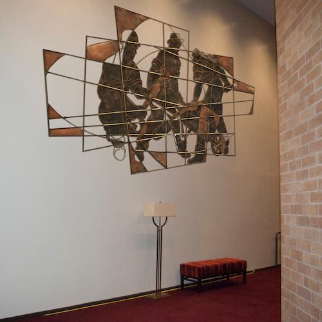 The first piece of art is a sculpture featuring both early-day and modern-day construction men. It was designed and fabricated by John Graham and Phil Kooser around 1970 and was housed at the Morrison-Knudsen Company headquarters until recently. It is 18 feet wide, 9 feet tall, and is made of both copper and brass which were heated and toned using different processes to give them a range of colors. The piece was donated to the Morrison Center by AECOM. Harry W. Morrison and his partner, Morris Knudsen, started Morrison-Knudsen Company Inc. in 1923. The art piece currently resides in the west stairwell of the theatre.
In addition to the sculpture, the Center, in collaboration with community volunteers and the Morrison Center Endowment Foundation commissioned local artist Mark Baltes of Landmark Impressions to create a fitting tribute to Founding Executive Director Fred Norman. Baltes also worked with local sign company Forge Signworks, Inc. Norman worked hand-in-hand with Velma V. Morrison and key community leaders to make the "impossible dream" of the Morrison Center a reality. The tribute is incorporated into a listing of the Center's principal donors and the musicals produced by Norman between 1974 and 1986. The Center opened on April 7, 1984. The tribute can be found on the east side of the lobby near the elevators.
A scholarship has been set up in the Department of Theatre Arts to honor Fred Norman's legacy. The Fred Norman Memorial Scholarship is for theatre arts majors in their junior or senior year who have demonstrated outstanding commitment, leadership and achievement in their classes and department activities.
To make a gift, please contact:
Perrine Blakley, Assistant Director of Annual Giving, at (208) 426-4314 or [email protected]
Or to donate online, please visit give.boisestate.edu and reference the Fred Norman Memorial Scholarship, Fund ID AS155.