About
The Morrison Center Endowment Foundation
The Foundation's principal goal is to act as a financial safety net for the Velma V. Morrison Center for the Performing Arts in regards to operational and capital expenditures when additional funding is required. In addition, the Foundation encourages expanded use of the Center by subsidizing facility costs to Idaho's performing arts groups. Grant applications are administered in two grant cycles. Deadlines are July 1st and January 1st of each year. For more information on the Application For Funding, the Foundation may be contacted by mail at 827 E Park Blvd, Suite 200, Boise, Idaho 83712, or by phone at 208-345-5225. Visit the Morrison Center Endowment Foundation Official Website for more information. .
Every Great City…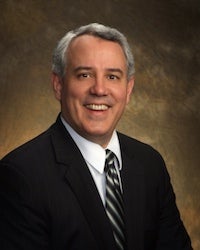 "Every great city has a great performing arts facility. In the Morrison Center, Boise has that and much more: a soaring, visible tribute to the importance of arts and culture in our community. As the most isolated city of our size in the Lower 48, Boise possesses a fierce self-reliance in everything we do, including music, theater and dance. The Morrison Center provides more than just a stage for creative expression; rising from the banks of the Boise River, midway between the iconic architectural bookends of the Idaho Capitol and the Boise Depot, the Morrison Center stands as a testament to this city's embrace of the artistic." - Mayor David H. Bieter, Boise, Idaho
Morrison Center History
The legacy of the Morrison Center is chronicled through a Historical Perspective, while the Hall of Fame commemorates both the civic leaders whose devoted efforts helped bring the Center into existence and members of the community who have been recognized for their outstanding contributions to the performing arts.
Affiliations and Memberships