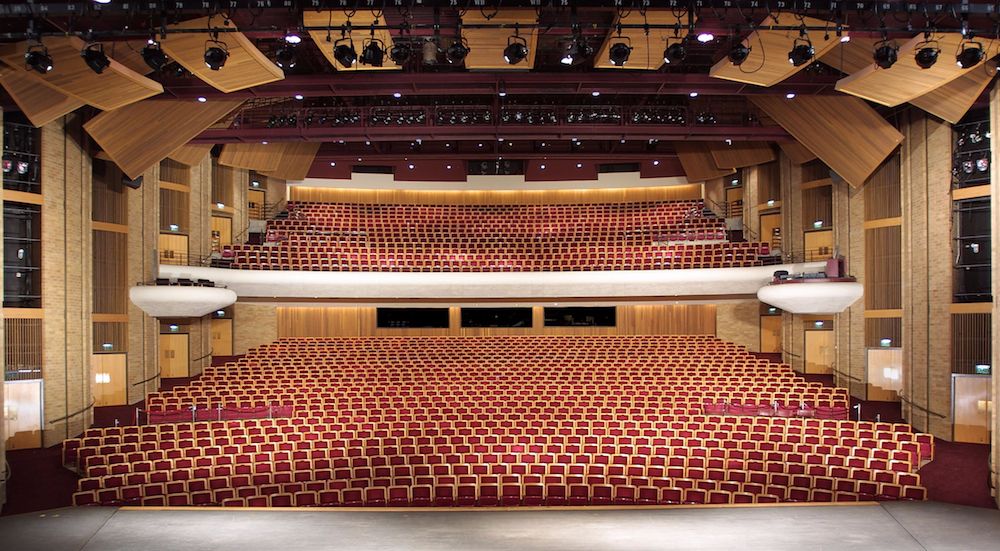 Important Venue Information
Main Doors
The Morrison Center opens one hour prior to the start of the event. Seating in the auditorium begins one-half hour prior to curtain.
Late Seating
House chimes ring prior to curtain and the closing of auditorium doors. Patrons who arrive late are seated at the discretion of management and may be asked to wait at the auditorium doors until an appropriate break in the program. Patrons may be seated at the back of the auditorium until intermission. This policy is subject to change based upon the discretion of the House Manager or the specific requirements of the event.
Accessibility
Please visit our Accessibility page for information on how to request an interpreter.

Assistive Listening Devices
Located opposite the Morrison Center Box Office by the northwest entrance to the building.
Elevators
Located in the northeast corner of the main lobby, allowing access to the upper levels. Note: only the paths to entries 1, 11 & 12 are free of stairs.
Coat Check
Located adjacent to the Morrison Center Box Office in the main lobby.
Concessions
Local cookies, truffles, soft drinks, water and alcoholic beverages are located throughout the facility. Some restrictions may apply.
Restrooms
Located throughout the facility. All restrooms have disability access. Diaper-changing stations are located on the first-level men's restroom and the second and third level women's restrooms.
Lost and Found
Please call (208) 426-1609 to inquire about a lost item or visit the main office during normal business hours.
ATM
Located next to the Box Office in the main lobby.
Programming and Etiquette
Links
The Peoples' Theatre

The Executive Director reflects on the Center's diverse programming.

Theatre Etiquette

A downloadable PDF guideline for ensuring an enjoyable entertainment experience.