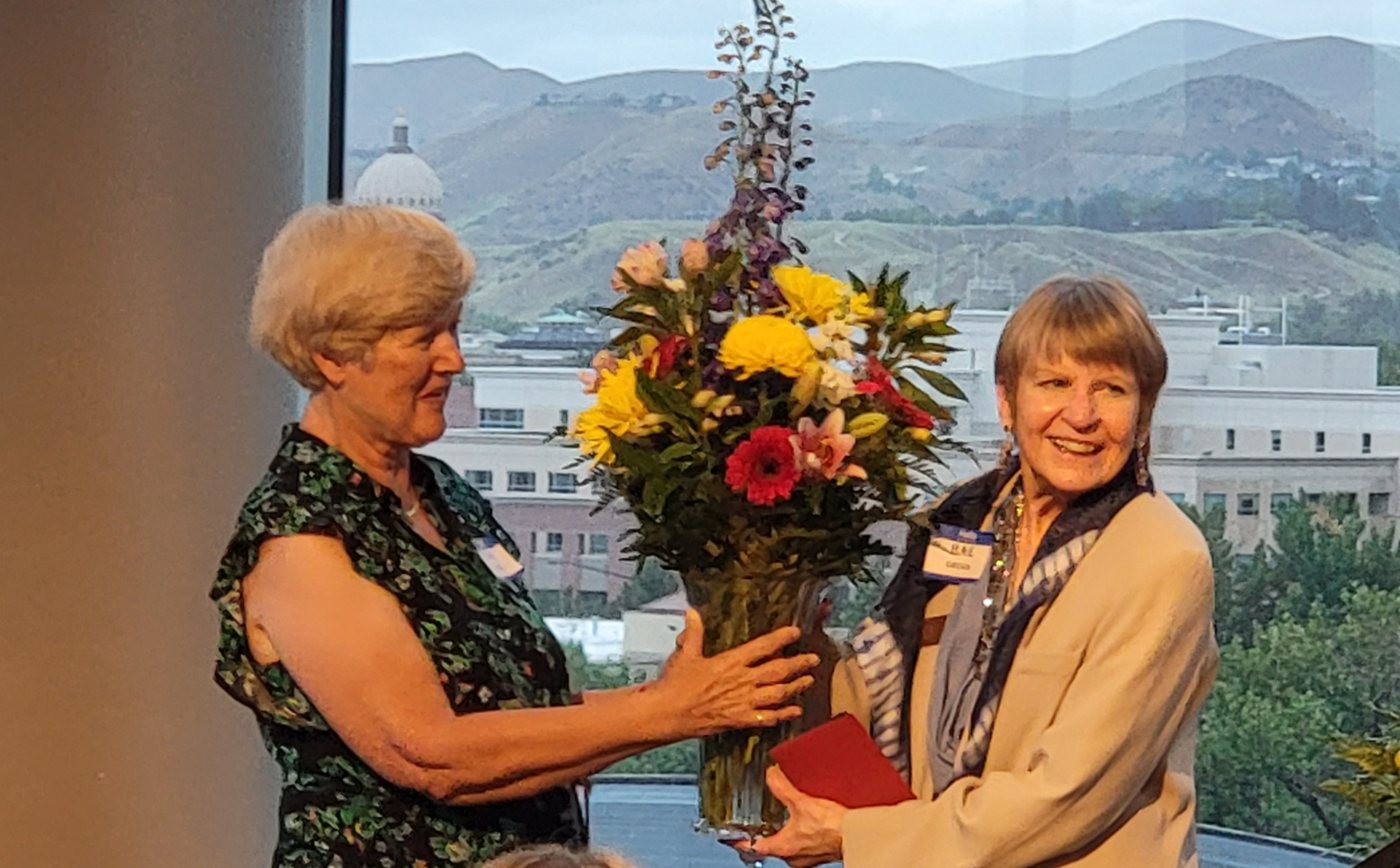 Faces of the Morrison Center: Volunteer of the Year 2021-2022
Posted by Austin Snodgrass
The Morrison Center is grateful to have the most incredible volunteers. For each event in our venue, from Broadway to Boise State University plays to world-renowned comedians and everything in between, they give their all to make the Morrison Center the best performing arts center in Idaho. The shows you see at the Morrison Center would not be possible without their effort, passion, and love of the arts. Each year the Morrison Center Volunteers recognize one special volunteer who goes above and beyond, dedicating their time to creating memorable experiences for our guests. Please meet our 2021-2022 volunteer of the year, Bae Emilson!
Morrison Center Volunteer co-presidents Rick and Elaine Grossaint say, "Bae has been with the Morrison Center since 2009. She is often paired to work with new volunteers and does an exceptional job mentoring them. Bae always goes out of her way to make other volunteers welcome. Bae always steps up to help. She is willing to do any job to make the performance successful, not just her favorite. Bae's attitude is one of serving others. She is the example of a 'professional' volunteer."
Bae Emilson defines what it means to be a Morrison Center volunteer. A positive attidude, hard work, passion for the arts, and serving other make our volunteers the best. Are you interested in joining our all-star volunteer program?
Email us at info@velmasangel.org for more information!