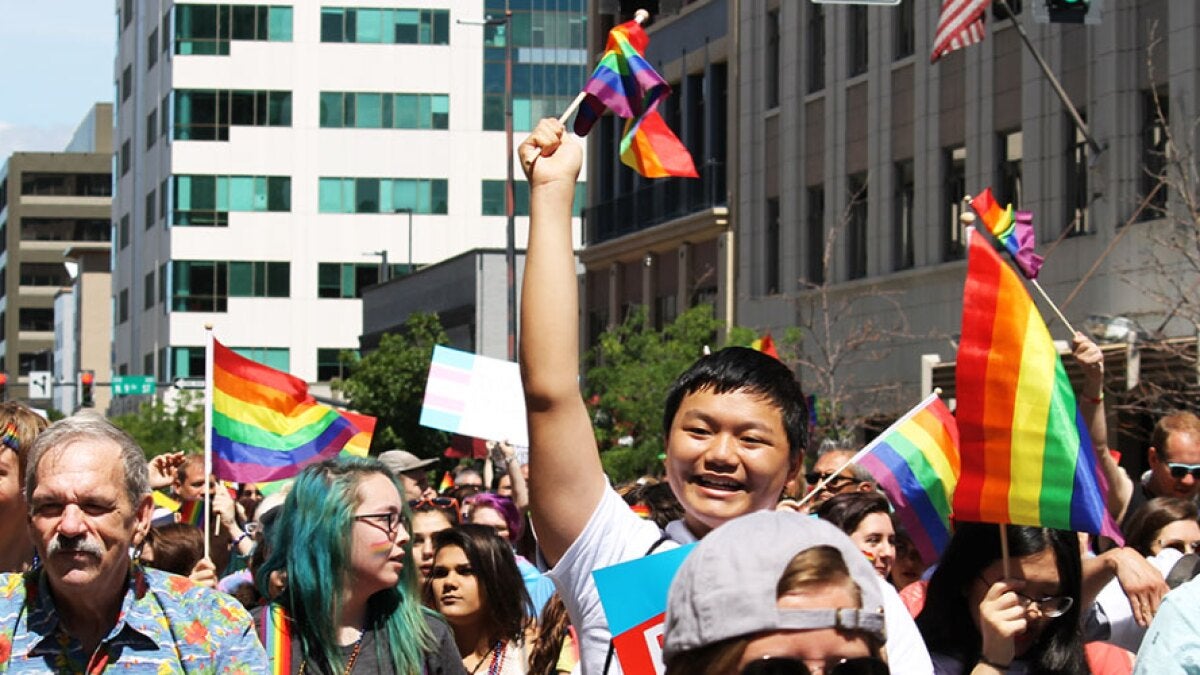 Pride Month 2022: Highlighting LGBTQIA+ Excellence on Broadway
Posted by Austin Snodgrass
Broadway has become much more diverse in recent years, featuring more LGBTQIA+ actors and actresses than ever before. As we celebrate Pride Month, we also celebrate the trailblazers who have helped pave the way for LGBTQIA+ excellence on Broadway.
Feature: Ben Platt
Role: Evan Hansen, from Dear Evan Hansen
Ben Platt portrayed Evan Hansen in the original Broadway production that launched at the Music Box Theatre on December 4th, 2016. At 23 years old, Platt, an openly gay man, won the Tony Award for Best Actor in a Leading Role for a Musical and used his award as a platform to inspire other LGBTQIA+ individuals.
When asked about his time playing the role of Evan Hansen, Platt said "There's something really powerful about getting absolutely fully in his mind and in his eyes," Platt said of Evan. "That was really exciting to me in terms of the last step of fully realizing this person. And then, secondly, my most exciting thing was that final act and the idea of actually finally getting to see Evan heal in some way and do actual work to heal and to help others heal. It was kind of cathartic for me, just having known him for so long."
Feature: Billy Porter
Roles: Lola, from Kinky Boots | Co-producer, A Strange Loop
Billy Porter won the Tony Award for Best Actor in a Musical for his role of Lola in Kinky Boots in 2013 and is a co-producer for the brand new hit Broadway Musical, A Strange Loop.
When asked about who came to mind when thinking of LGBTQIA+ Broadway professionals, Gary Fuqua said,
"[Billy Porter]... what a fashion icon and Broadway legend. It's so refreshing to see a black, queer person be so unapologetically themselves." We are grateful for Billy Porter's contributions to Broadway and to his continued advocacy for the LGBTQIA+ community!
Feature: Ariana DeBose
Roles: "The Bullet"/ensemble, from Hamilton | Anita, from West Side Story
Ariana DeBose recently hosted the Tony Awards on Sunday, June 12th in New York City. DeBose's big start in the acting and Broadway scene was born when she landed a role as a member of the ensemble from the original cast of Hamilton, playing the role of "The Bullet" from Hamilton's infamous pistol duel.
In 2021, Ariana won the Oscar for Best Supporting Actress for her portrayal of Anita in Steven Spielberg's West Side Story. Her Oscar win sparked a fire in Hollywood as Ariana became the first black, queer Oscar winner in history.
Ariana has advocated for change in Hollywood, Broadway, and beyond, stating that "[I don't like labels regarding sexuality]... I prefe the term human because your humanity can be described in a myriad of ways, but it does not change the fact that you are human."
Feature: Catilin Kinnunen
Role: Emma Nolan, from The Prom
Caitlin Kinnunen was nominated for the Tony Award for Best Lead Actress in a Musical for her 2018-2019 portrayal of Emma in The Prom. The Prom follows Emma as she invites her girlfriend to her high school's Prom and her battle with the school board as they try to shut down the dance when they find out emma has invited a same-sex partner.
Caitlin, openly bisexual and queer, when asked to describe Emma's character said "I'm... most like Emma. She's awkward, self-conscious, and just trying to find herself."
The Prom also made history as being the first Broadway Musical rom-com featuring a lesbian couple as its central pair. "It's a happy-ending love story," Kinnunen says. "You always see the self-sacrificing, tragic character... we're representing a version of this community that is not represented on stage a lot."
Feature: L Morgan Lee
Role: Thought 1, A Strange Loop
L Morgan Lee recently made her Broadway debut this season in A Strange Loop for which she received a Tony Award nomination for Best Featured Actress in a Musical as well as a nomination for The Drama League's Distinguished Performance Award.
Lee also was awarded an Obie Award and the distinction of being the first openly transgender actor to originate a role in a Pulitzer Prize winning piece of theatre for her Off-Broadway performance of A Strange Loop.
When asked about her new-found exposure and accolades on Broadway, Lee said, "I am still trying to wrap myself around even being a Black trans woman on Broadway in a principal role. To then add having the work recognized by the people that I've been artistically idolizing over the years-- it's mind-blowing... Someone the other day was like, 'Tony nominee L Morgan Lee.' I was looking around like, 'Who are you talking about? Not me!'"
L Morgan Lee has helped lay the foundation for a new generation of Broadway actors and actresses and has helped create a new culture in Broadway and beyond. We celebrate L Morgan Lee's acoomplishments and advocacy for LGBTQIA+ acceptance!