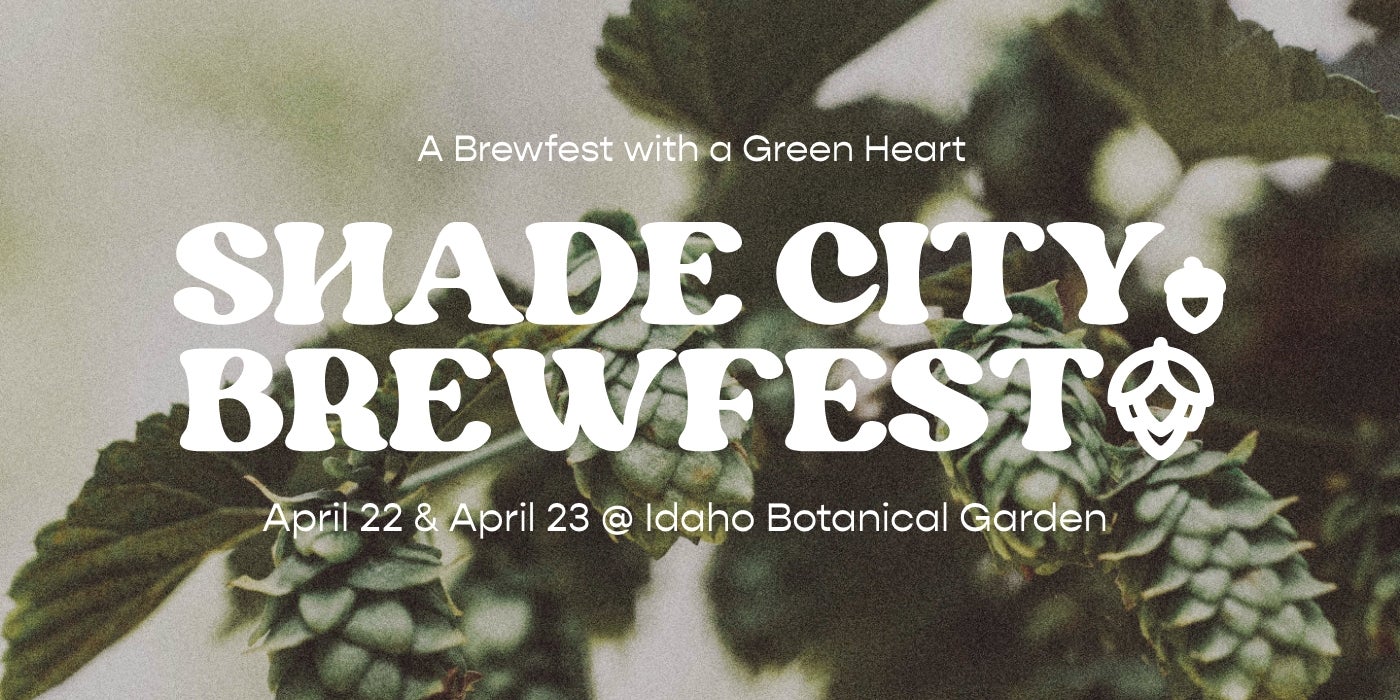 Posted by Austin Snodgrass
This April, we are partnering with Lost Grove Brewing to sponsor the inaugural launch year of Shade City Brewfest. Focused on a celebration of sustainability and Earth Day, this brand new two-day festival is "a groovy, sustainability-driven, beer-filled jamboree!" Shade City Brewfest will display a wide variety of unique beer, lager, cider, and ale tastings from dozens of your favorite local breweries while discussing how local businesses can help lower their impact on Idaho's environment.
Here are some of Shade City Brewfest's sustainable and Earth-friendly practices:
-All patrons are asked to bring their own cups! Used/donated cups will be available for purchase should someone forget a cup.
-All food vendors will be using compostable or reusable flatware and plates.
-Shade City Brewfest will have a screen printing station for t-shirts and other merchandise. If you would like to use the screen printing station, please bring your own t-shirt or merchandise item. Gently used vintage t-shirts will also be available for purchase.
-Beer tokens and promotional posters are made from recycled materials.
-As an incentive, patrons who walk, bike, or use alternative transportation to get to Shade City Brewfest will receive a free beer token!
What to bring:
-Your own cup! You probably have steel pint glasses, cups from other beer fests, camping mugs, or even an old coffee mug you can toss in your backpack. It doesn't matter what kind of cup you bring – just bring one!
-A blank t-shirt or tote bag! Use the Shade City Brewfest screen printer to add rad Shade City logos to whatever kind of cloth merchandise you want.
-A water bottle! It's important to stay hydrated and there will be water stations around the festival.
-A 70's outfit! In honor of the first Earth Day which took place on April 22, 1970, this festival will be full of peace, love, and grooves. Dress up in your finest '70s attire and get ready to get funky.
-An alternative transportation plan! Ride your bike, walk, run, scooter, or ride a bus to Shade City and get a free beer token for reducing your carbon footprint.
But it wouldn't be a festival without live music. The Morrison Center is proud to be providing music and sound equipment for the Idaho Botanical Gardens mainstage for all the musicians who will be performing during the festival. So come stop by our booth and say hi and join us on April 22nd and 23rd for a fun-filled weekend of brews and sustainability as we celebrate Earth Day! Tickets are available at lostgrovebrewing.com.