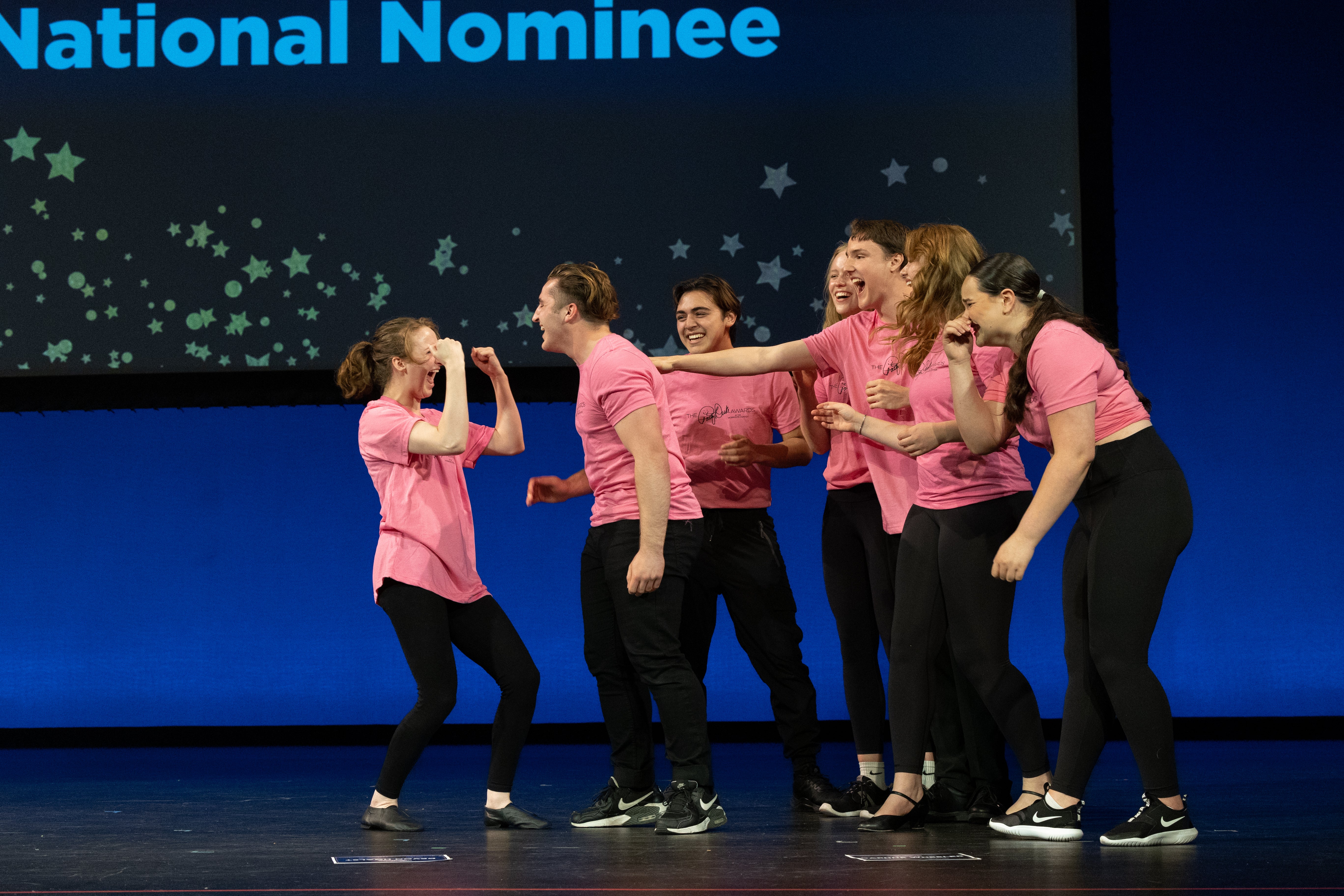 Spotlight on Excellence: Honoring the Best in Idaho High School Theater
Talented teens from across the country took the stage at the Minskoff Theatre for the 14th Annual Jimmy Awards, hosted by Corbin Bleu on June 26th. The Awards welcomed seven coaches who mentored 96 high school students, including Idaho High School Theater Award winners for Best Actor and Best Actress, Qai Gerber, and Payton Carter.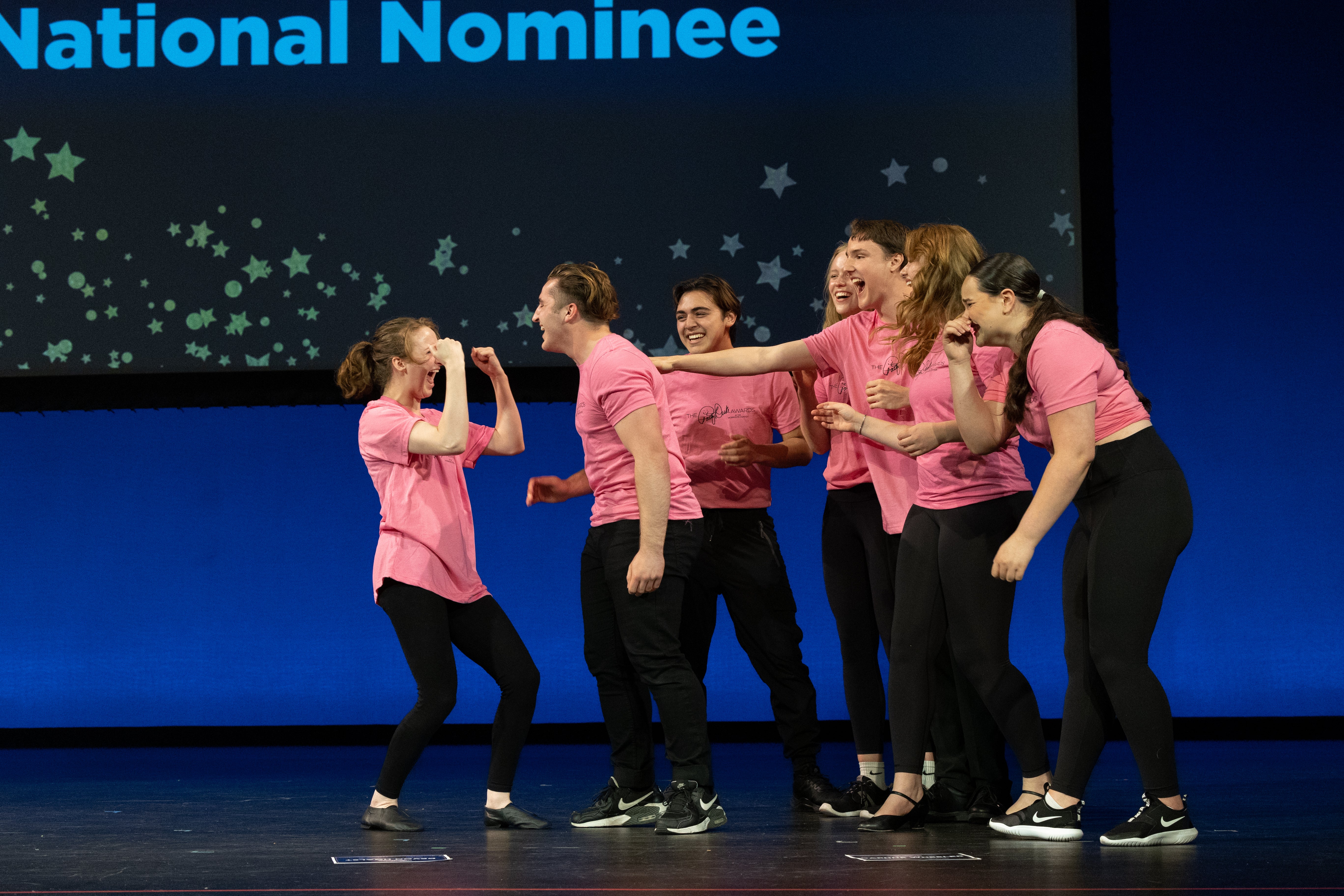 The two were chosen from an incredible group of Idaho High School students who competed for the opportunity to take part in the national Jimmy Awards program earlier this month at the Morrison Center during the Idaho High School Awards.
Some highlights from this year's Idaho High School Theater Awards included unveiling a new name for the program and honoring the Velma V. Morrison Center Educator of the Year.
Beginning in 2024, the Idaho High School Theater Awards will be renamed The Patty Duke Awards to honor the iconic actress who left her mark on film, television, and Broadway and passed away in 2016. In the audience for the unveiling of The Patty Duke Awards was her husband of 30 years, Michael Pearce.
The Patty Duke Awards join a prestigious roster of high school programs nationwide, named after exceptional contributors to the world of theater and entertainment. These include Sutton Foster, Tommy Tune, Henry Mancini, Stephen Sondheim, Kelli O'Hara, Grace Kelly, Rita Moreno, and Brandon Victor Dixon.

Laura Kendall, Morrison Center Executive Director
To begin the ceremony, Boise State University President Dr. Marlene Tromp presented the Velma V. Morrison Educator of the Year Award to Boise State University Alum Camilla Boylan of Mountain View High School, who her students nominated for her commitment and deep passion for her craft.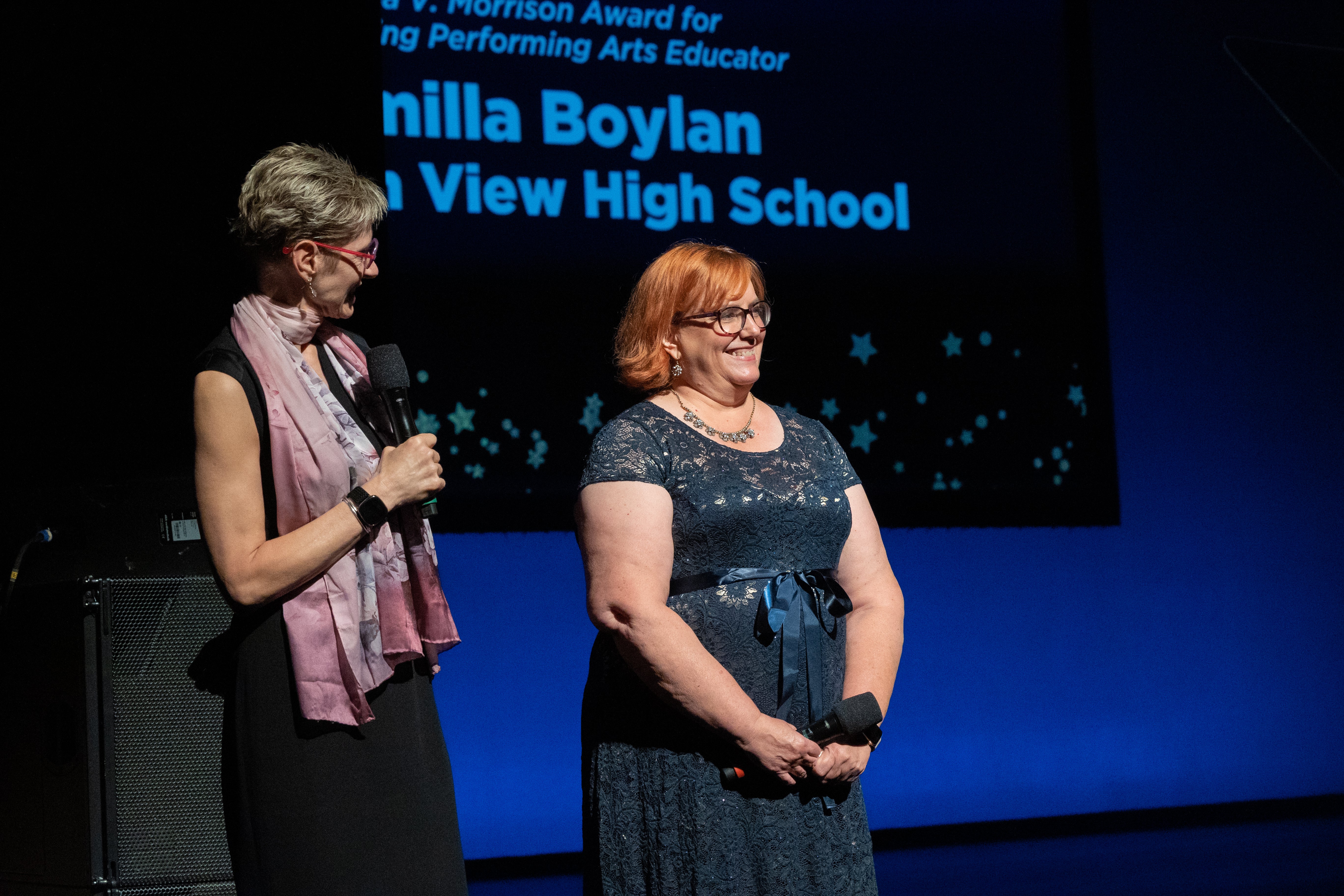 Her journey in education began with completing a Bachelor of Arts in Theatre Arts, Secondary Education from Boise State University in 2008. She furthered her academic achievements by earning a Master of Education in Curriculum and Instruction from the American College of Education in 2018.
Ms. Boylan's impact extends beyond the walls of her classroom as she also serves as an adjunct professor for the College of Western Idaho in Boise. Additionally, she teaches a concurrent credit acting class at Mountain View, sharing her expertise and love for the performing arts with aspiring students.
Ms. Boylan has created transformative opportunities for her students through her innovative teaching methods and dedication to inclusivity. In 2020, she pioneered the creation of a unified theater class for the West Ada School District, providing students of diverse backgrounds a creative outlet to express themselves and learn fundamental stagecraft skills.
Believing in the power of the performing arts to develop essential life skills, Ms. Boylan instills in her students the values of openness, support, and kindness toward one another. Her inspiring motto, "Dream Sideways," encourages her students to fearlessly pursue their dreams, embrace uniqueness, and treat others compassionately. Through her holistic approach to teaching, Ms. Boylan prepares her students not only for their work on stage but also for the journey that lies ahead.
One of Ms. Boylan's students beautifully expressed the impact she has made, stating, "Ms. Boylan deserves this special recognition because she is the kind of teacher I will always remember when I think back on my high school experience."
This well-deserved recognition highlights Ms. Boylan's exceptional dedication, innovative teaching methods, and profound influence on her students.