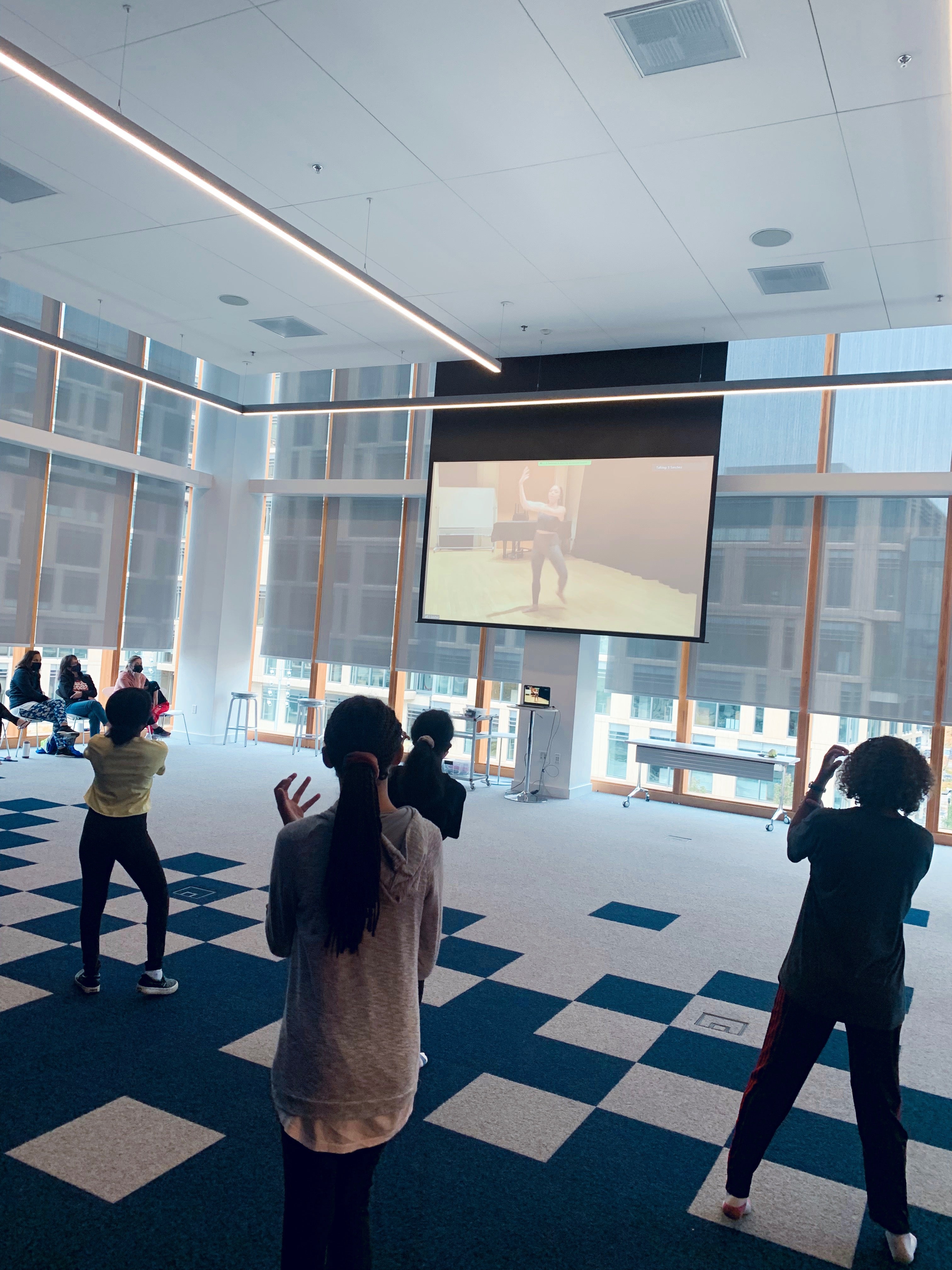 Idaho High School Theater Awards
At the end of 2021, the Morrison Center launched a new education initiative to celebrate Idaho High School students and foster their love of musical theater.
The Tony Awards® inspired Idaho High School Theater Awards will be on Friday, June 10, 2022, and will celebrate musical theater students throughout Idaho. We invite public and private schools of all sizes throughout Idaho to join the IHSTA program.
Through your participation, your school will receive professional adjudication and constructive feedback on your school's musical performance, involvement in masterclasses in voice, movement, and acting by touring Broadway professionals, and an invitation to the formal awards ceremony at the Morrison Center.
Two finalists from the Awards Ceremony will join 70 students from 35 regions across the U.S. in a week of online coaching with Broadway artists and industry experts, culminating in a performance at the national Jimmy Awards. Students will also have the opportunity to compete for top performance awards and scholarships.
In October, students from the local organization Brown Like Me took part in a Masterclass led by CATS ensemble member Gracie Anderson. Brown Like Me student mentor Ryan Gage spoke on the opportunity for students, "this is far greater reaching than we can imagine in the present." Students spent nearly 90-minutes with Anderson, who walked them through the opening CATS dance sequence and answered questions.
During the historic three-week run of HAMILTON, cast member Chloe Nadon-Enriquez held a Masterclass at the Morrison Center for students of Brown Like Me and Centennial and Kuna High Schools. Gage noted how distinctly different the two classes were from each other. Machaela Burt, the drama teacher at Centennial, states the biggest takeaway from the Masterclass for her students was the attainable goal of getting to Broadway.
"They were amazed that the actors were people just like them and were inspired that with hard work, making it to Broadway is realistic." - Machaela Burt, Centennial High School
Additionally, Burt's students benefitted from professional adjudication of one of their performances where Burt said, "It was the best and most constructive feedback we have received in at least ten years." Joshua Rippy, the theater teacher at Kuna High School, adds, "We have this community ecosystem, and getting the support for the performing arts, having people show up and talk about our shows is life-changing for our kids."
The cost to participate in the IHSTA program is $75. Scholarships are available. Don't hesitate to get in touch with mceducation@boisestate.edu to request a scholarship or visit MorrisonCenter.com/Community for more information.