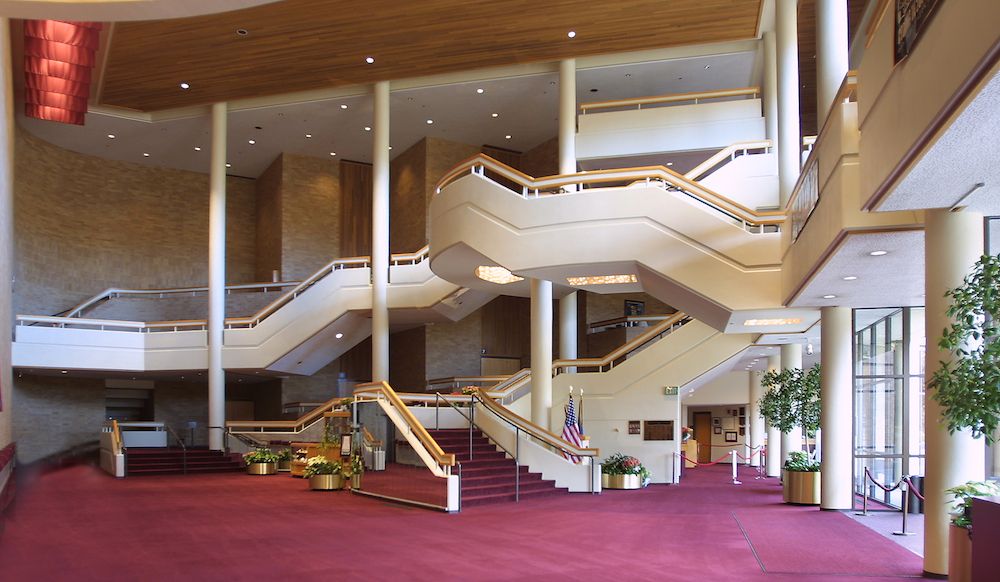 Accessibility at the Morrison Center
The Morrison Center for the Performing Arts is committed to making performances, events and services accessible to everyone in our community. We are continually looking for ways in which we may improve our services and therefore welcome your comments. For further information about these services email us at: [email protected]
Ordering Tickets and Arranging Accommodations
Call the Special Assistance Line at 208-426-1111 Monday through Friday, 10:00 am to 5:00 pm when ordering tickets if you have questions or concerns about any of the following:
Wheelchair or mobility device accessible seating
House wheelchair for assistance to and from the theatre
Access without steps
Front-of-house seating for people with vision or hearing impairments
Seating to accommodate a service animal - Click here for the Service Animal Policy
Sign Language Interpretation
You may also leave a message after hours/weekends and we will get back to you the next business day. To ensure availability, please make your requests as far in advance as possible.
Wheelchair Seating
Wheelchair seating in the Main Hall is available in Row I and (K for extra companion seating) of the Orchestra Level, and Row E and (G for extra companion seating) of the Mezzanine Level. Visit the seating chart for details. Accessible locations are reserved for use by patrons with disabilities, but may be released for general sale when all other locations are sold. If you are planning on transferring to a theatre seat from a wheelchair or mobility device, please inform the ticket office when ordering so we may seat you in an appropriate and safe location. Fire safety codes forbid items such as wheelchairs and mobility devices from being left in any aisle where they may become an obstruction in an emergency. Only entries 1, 11 & 12 completely avoid stair steps on approach from lobby.
Crutches
Patrons who use crutches may store their crutches behind the seatbacks in front of them by lying the crutches on the floor flush against the seatback. Patrons are asked to ensure the crutches do not extend out into the aisle to avoid creating a tripping hazard for others.
Sign Language Interpretation
Sign Language Interpretation for Morrison Center sponsored performances requires advance notice. Please call the Special Assistance Line at 208-426-1111 Monday through Friday, 10:00 am - 5:00 pm to schedule an interpreter. Some restrictions may apply (i.e. interpreter availability, accessibility materials, etc.).

Assistive Listening Devices
Listen Technologies Assistive Listening Systems (ALS) are available for use at no cost at all Morrison Center sponsored performances in the Main Hall. ALS, along with multiple styles of headphones, may be checked out at the information booth in the lobby. A current driver's license or other formal ID is required as collateral.
The Morrison Center ALS work on an RF system. The receivers have an 1/8" headphone jack that is compatible with most headphones.
Induction loop accessories that are compatible with tele-coil equipped hearing aids are also available.
Complimentary earplugs are available upon request.
Parking and Public Transportation
The Morrison Center has two ramp entrances, one on the southeast parking lot side of the venue, next to the Stage Two/academic entrance, and the other on the riverside, main entrance to the Center. During non-event hours, marked accessibility parking is available on the west side of the building and in the southeast lot near the Stage Two/academic entrance to the building. Accessible parking for events will be directed by Parking Services attendants as locations may vary by event.
Once You Are Here
A house wheelchair is available to transport people from their cars at the front entrance or within the Center. Please request 24 hours in advance of the event by calling 208-426-1111.
Both entrances are equipped with power doors. Elevator access is available to all floors of the Center. Elevator controls are in Braille. Water fountains are at accessible heights.